Wife of Sarkodie, a Ghanaian rapper, Tracy Owusu Addo, also known as Tracy Sarkcess has reacted to the Bank of Ghana (BoG) on how the apex bank wants MenzGold to operate. 
Tracy Sarkcess in reaction to ace radio and TV personality, Nana Aba Anamoah's post on Instagram, Tracy educated Bank Of Ghana on how NAM 1's MenzGold operates, saying, MenzGold doesn't take deposit, they buy gold with the money they receive and gives back in return on their investments.
READ ALSO: Menzgold CEO mocks Bank of Ghana over threat
BoG on Tuesday, 7 August 2018, issued its fourth public notice that it was in discussions with relevant regulatory authorities to sanction Menzgold Company Limited for engaging in "solicitation, receipt of money or investment and the payment of dividends or returns to its clients" even though it does not have a license to do so.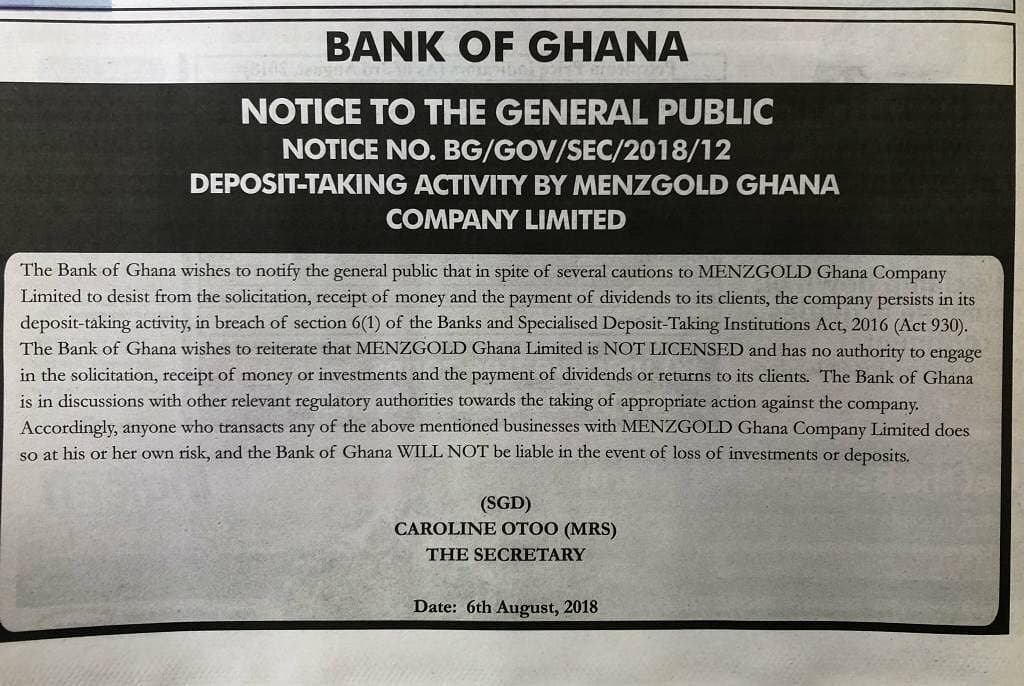 But the queen of Sarkcess Music, Tracy Sarkcess disagrees with BoG on the statement issued. She said not ambassador for MenzGold Ghana.
@tracysarkcess : Menzgold doesn't take deposit. They buy gold with the money you give them and work with that gold to give you a return on your investment. Which the last time i checked was around 10%. BOG should rather concentrate on the banks that are misappropriating people's money rather than the ones actually making money for its people. 🙄
tracysarkcess@naaobieley.ruby exactly! Menzgold doesn't even touch the money you bring in. It's only the gold you bring in. The misconception comes from the fact that the offer is just too good to be true which automatically breeds suspicion. Anyway...disclaimer: please I'm not a Menzgold ambassador.
BoG has, therefore, cautioned the general public that anyone who transacts "any of the above-mentioned businesses with Menzgold Ghana Company Limited does so at his or her own risk".
Entertainment news on Prime News Ghana