Reports indicate that Ghanaian veteran actor, Mac Jordan Amartey has died. 
After years of speculations about his health condition, there were rumours of the legendary Ghanaian actor Mac Jordan Amartey that he was dead but in an interview, he confirmed not dead but was physically challenged.
Answering questions on why he has been absent from the movie scene for barely four years now, Mr Amartey who is noted for the use of' 'big' English words in his movies, explained that his right leg has been amputated which has prevented him from accepting movie roles:
"Actually, am physically challenged. I can't walk steadily. My right leg has been amputated and its been sorrow for me. It's about four years since my leg was amputated," he said.
"There were hundreds of people from the media who came to me but I didn't want to see them because I was extremely sad," he added.
News about the unfortunate death of the veteran actor, broke in after his son confirmed his death yesterday, July 5.
His son, Dr. Amartey, confirmed he died yesterday around 5 pm.
Mac Jordan Amartey has been in the movie industry for so many years, appearing in the all-time favourite "Idikoko" series, TV Theatre productions and numerous Ghanaian films.
The legendary actor is also known for his tiff with actress Grace Nortey in almost all the movies the two starred in.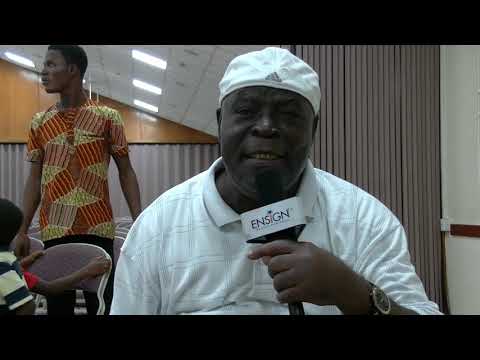 Watch full interview here :
{youtube}
May his soul rest in peace