Back in the early 1990s in Newtown, a port city in Tema, where I lived with my late mom and younger sister in a compound house, we had a neighbour, a seaman, and his two wives. He was also rumoured to have other "love interests" outside of the compound.
He was called Kwame Fred alias Las Palmas. I was told he worked in a ship that often docked at the Spanish Canary Islands. He was rumoured to have won the hearts of ladies with tales from Las Palmas.
Most area kids like myself revered Kwame Fred or Las Palmas. He told us many "abrokyire n'komo"especially the mystery about SNOW.  I must say most of us had no idea what snow was, because our education level did not allow us to appreciate it. Anything Las Palmas told was swallowed by us without reservations. Who were we to doubt a seaman who had seen and touched snow? 
Las Palmas was the only man on the compound who had sanyo cassette radio player set and Black and White television set. The entire neighboured congregated around his television set for Akan drama and showcase in Ga. 
He was in his 40s at the time. He was stout with a round face and thick lips. He had a missing tooth at the top end of his mouth. He had a potbelly, and proudly displayed it on the compound.  His belly was a source of gossip among some of us.  And we saluted him anytime we saw him heading to the bathroom with a wrapped cloth around his waistline. The salute was more of a scoff than reverence. Las Palmas was about 5.6 feet in height. 
He kept a black comb in his backbush, a popular hairstyle at the time.   He loved telling stories about his ocean adventuress. He was a generous man who offered some of us foreign biscuits and drinks. During his return from one of the trips abroad, Las Palmas brought a suitcase full of artificial rose flowers. Just about three or so were natural but even the leaves had dried up. I had no clue what they were called, back then. He said the Captain had allowed the crew a day off so they could enjoy themselves. Las Palmas said most of those who turned up on the night were dressed in red outfits. They had bouquet of flowers and other gifts for crew members aboard the ship.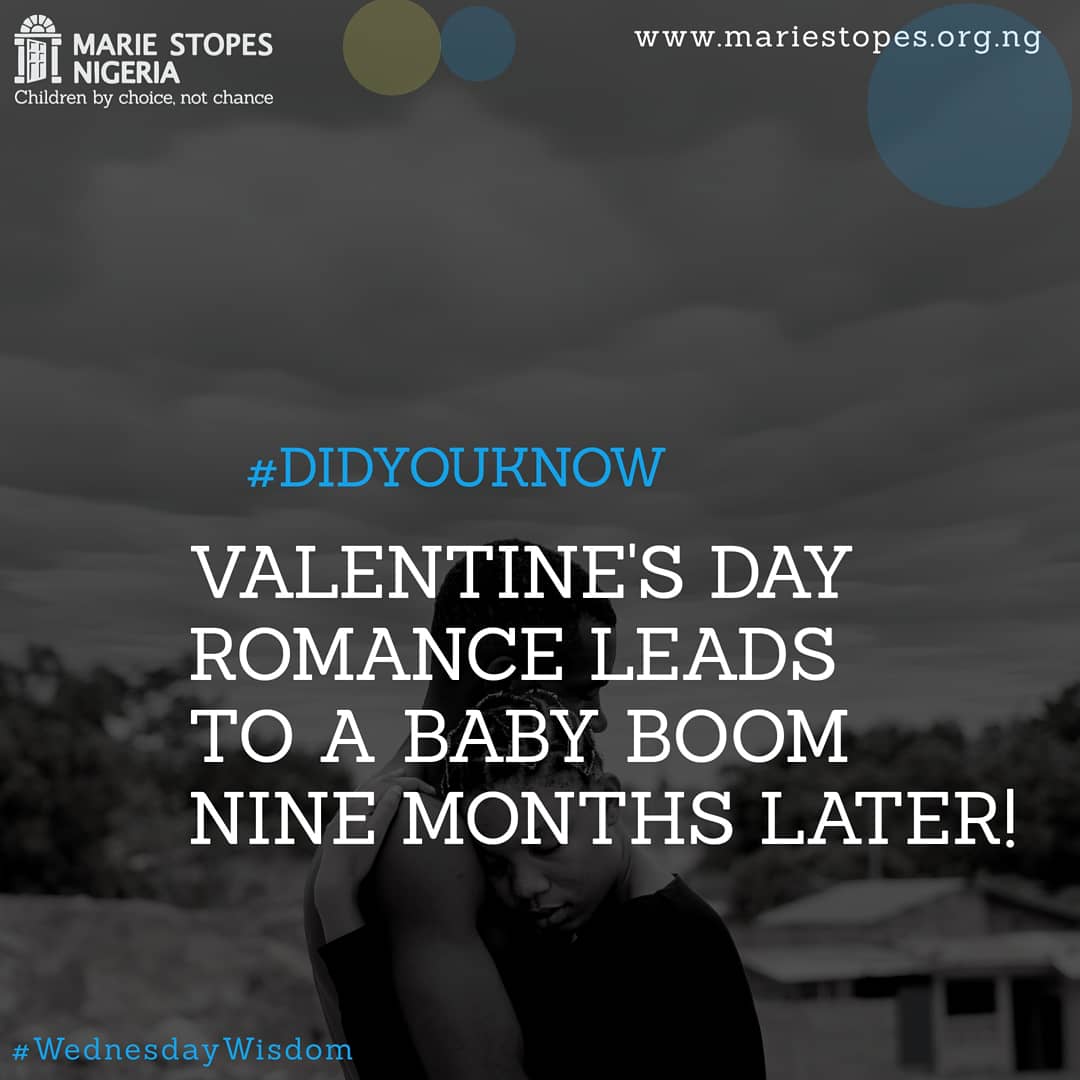 He had no clue what was unfolding before his eyes. Las Palmas inquired from the captain who told him about the month of love, and why the crew were given a day off. Armed with this information, upon his return from one of those trips, Las Palmas brought those artificial flowers to impress his wives, and other ladies in his life. I had no clue what the month was, but he came back few weeks after the new year. One fine afternoon on a Tuesday, which was a restful day for most fishing community, Las Palmas shocked everyone in the area. Wearing a red leather jacket that looked similar to one wore by Michael Jackson in the Thriller music video, an eye patch on his left eye, and holding those artificial flowers in a basket, he moved from door to door, handing out flowers to the ladies. Word soon got out about what he was doing and within minute or so, the compound was crowded with hordes of onlookers. Everyone wanted to catch a glimpse of the man in red. It was ridiculously hilarious.
Las Palmas' generosity dominated conversation in the area. But nobody anticipated what was to come after that public display of love. Rumours soon swelled about the sudden spike in Pregnancy. His second wife and three ladies suspected to be his mistresses, one of them also on the compound, showed signs of pregnancy.
Whether ignorance or deliberate fabrication of stories to embarrass a generous man, Las Palmas was accused of being responsible for some of the pregnancies. He was far away at sea and nowhere near to defend himself. The rumour was so disturbing it forced the second wife to pack out and leave the compound.  Till date I have no clue if he was the architect behind those pregnancies or even one, apart from one of his wives, because we moved back to Prampram. He has since passed.
The possible spike in baby boom was even a source of concern to the pro contraceptive group Marie Stopes of Nigeria. In their twitter account, they wrote: "Valentine's Day romance leads to a baby boom nine months later.-Lots of November babies! 
They therefore advised those not ready to be mothers to take up contraceptive methods, because it "saves nine months of an unplanned pregnancy." 
--
Anny Osabutey (PrampramFisherman) is an avid country traveler, broadcast journalist, writer, documentarian, amateur filmmaker/photographer and Co-founder of the Prampram Tourism Centre.