The Komfo Anokye Teaching Hospital has disclosed that 10 of its staff who were exposed to a COVID-19 patient have all tested negative.
Samples from the 10 made up of one doctor, seven nurses and two mortuary attendants were taken yesterday and tested at the Kumasi Centre for Collaborative Research (KRCC).
The results came out negative, the management of KATH also entreated its staff to use available protective gear to ensure they do not contract the virus.
READ ALSO: Police launch manhunt for Guinean COVID-19 patient who escaped from quarantine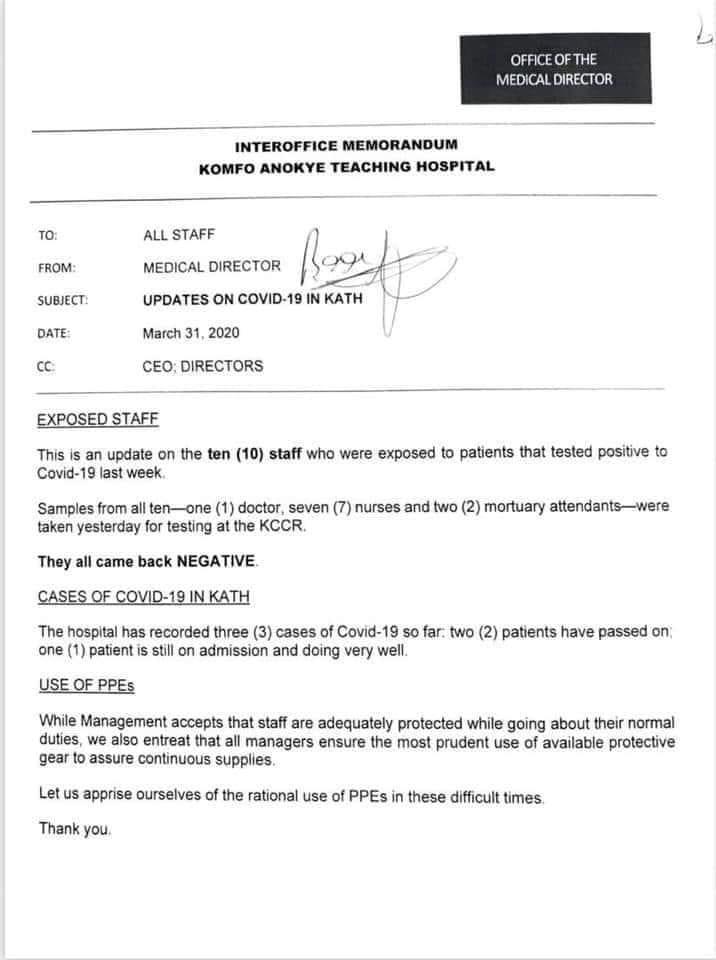 Ghana's confirmed COVID-19 cases still stand at 152 with five deaths so far.