Five persons are feared dead and seven others in critical condition after a car accident between a Ford Transit and a Toyota Hiace.
The accident occurred at Gomoa Adam near Gomoa Anteadze on the Kasoa-Cape Coast highway in the Central Region.
The accident involved two passenger cars, a Ford Transit with Registration number GS 6031- 20 and a Toyota Hiace with Registration Number GR 5059-20.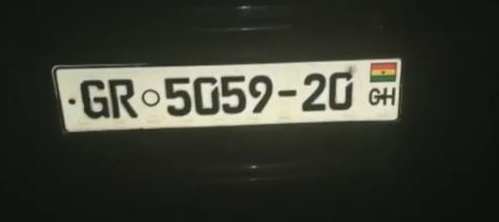 According to reports, seven persons who were in critical condition were immediately transported to the Apam Catholic Hospital for treatment. 
The remains of the deceased passengers were also deposited by the same hospital.
On Tuesday, 11 passengers were also confirmed dead after a cargo truck crashed into two buses at the Kyekyewere Community stretch of the Accra to Kumasi Highways in the Eastern Region.

Over 50 other passengers are said to be injured in the accident which occurred around 5:30 am.
According to eyewitnesses, a DAF Cargo Truck believed to be heading towards neighbouring Burkina Faso, burst a tyre causing the driver to lose control of the steering wheel.
The vehicle subsequently veered off its lane and crashed into the two buses fully loaded with passengers from Kumasi to Accra.
An STC bus with registration number GE 8131-16 and another bus with registration number GT4997 -20 in their attempt to dodge the DAF Cargo truck crashed.