President Akufo-Addo will be expected to address the nation tonight on the measures taken against the spread of Covid-19.
Ghana's COVID-19 active cases have dropped significantly.
READ ALSO: I'm confident Martin Amidu will exonerate me - Charles Bissue
The last address centred on the reopening Ghana's airport where President Akufo-Addo said : "Fellow Ghanaians, in Update No.15, I announced the easing of restrictions in some areas of national life. I also indicated my hope that preparations and simulation exercises underway, including the installation of COVID-19 testing facilities at Kotoka International Airport, would give us a clear indication as to whether or not we could re-open the airport on 1st September. After weeks of thorough work, I am satisfied that it is safe to do so.
Fellow Ghanaians, I am glad to announce that Kotoka International Airport will reopen and resume operations from Tuesday, 1st September 2020. This decision has been communicated to international airlines."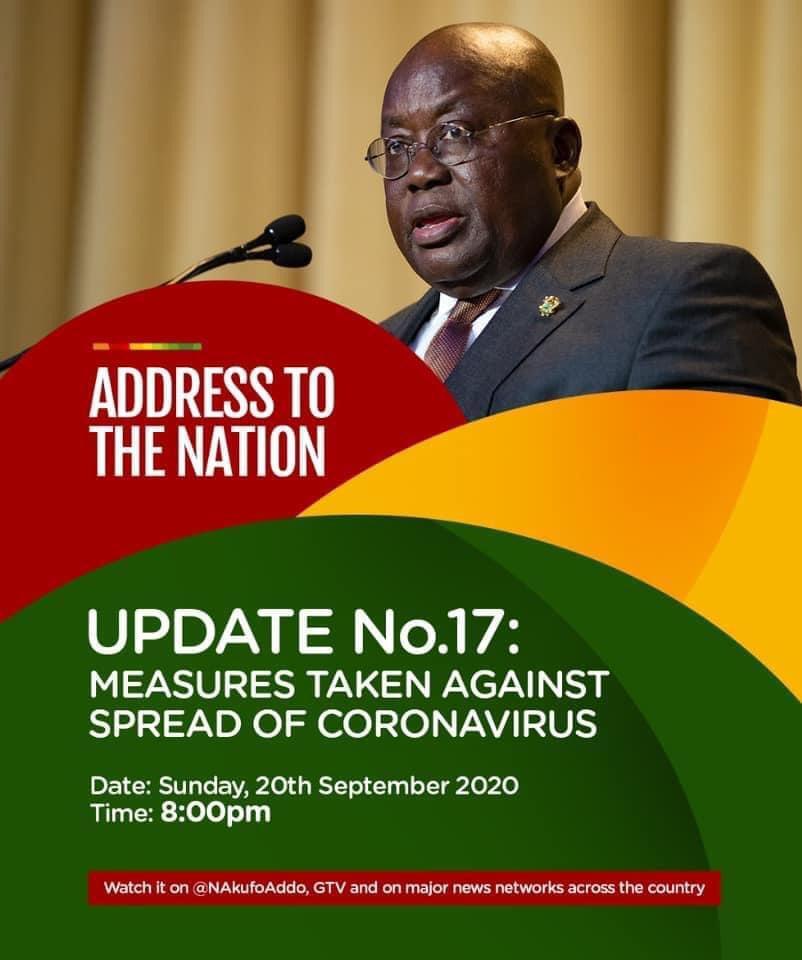 Many hope that the President will tonight lift the ban on football which will pave way for the resumption of the Ghana Premier League.
Ghana's COVID-19 case count stands at 45,877 with 45,081 recoveries.