The ousted Energy Minister, Boakye Agyarko has broken his silence a day after his dismissal.
Mr. Boakye Agyarko was sacked by President Akufo-Addo on Monday August 6, 2018, over his involvement in misleading the President in signing the new AMERI deal agreement.
A statement from the Communications Directorate of the Presidency copied to PrimeNewsGhana Monday said Agyarko's sack "takes immediate effect".
The statement said MR. Agyarko has been directed to "hand over his office to the Minister for Lands and Natural Resources, Mr. John Peter Amewu, who will act temporarily as Minister for Energy, until a substantive".
"The President wishes Mr. Boakye Agyarko well in his future endeavours", the statement added.
The statement failed to give reasons for his dismissal, but reports indicate that it is related to the renegotiated AMERI deal which alarmed many, including the Minority, who described it as a "stinky" deal for Ghana.
Read also: https://www.primenewsghana.com/general-news/akufo-addo-fires-boakye-agyarko-2.html
Commenting on his dismissal on his facebook wall early Tuesday, Mr. Boakye Agyarko said "when the dust settles, my side would be heard. Thank you".
Read the post below and some reactions from his facebook friends: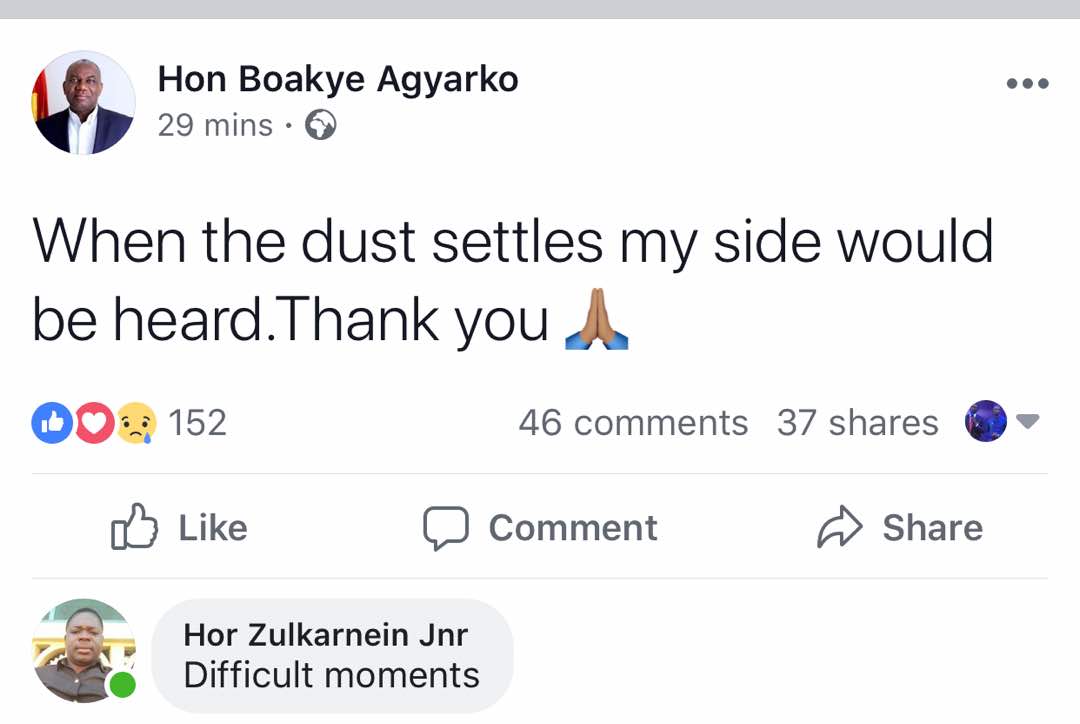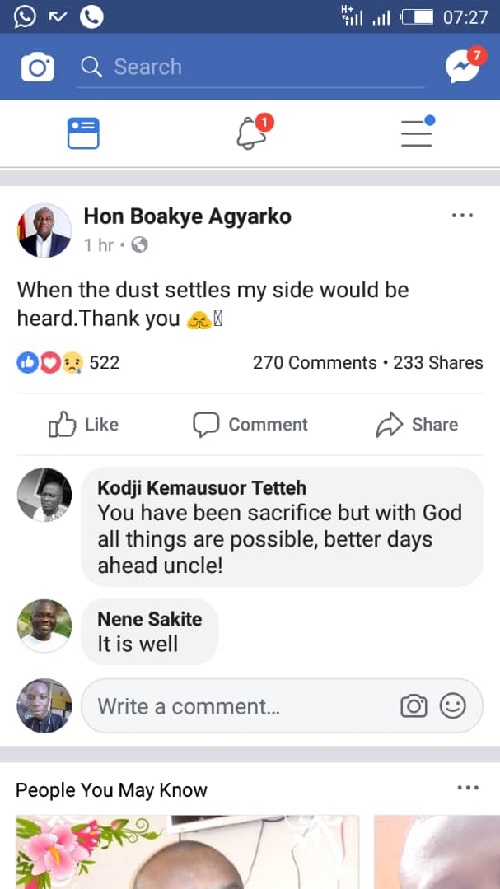 Latest news from Prime News Ghana