Member of Parliament for the Ofoase-Ayirebi constituency Kojo Oppong Nkrumah says Members of the House have embarrassed themselves with some of the scuffles that broke out as they gathered to form the 8th Parliament.
There was chaos which saw MPs on both sides argue for hours over sitting arrangement as well as brouhaha during the voting of the Speaker.
The most talked-about incident is when Member of Parliament for Tema West, Carlos Ahenkorah did the unexpected and snatched uncounted ballot papers in the Speaker of Parliament elections and attempted to bolt with it.
READ ALSO: Carlos Ahenkorah snatches ballot papers as NDC claims Speakership victory for Bagbin
That led to great confusion and a halt in the voting process for hours before the matter was resolved amicably.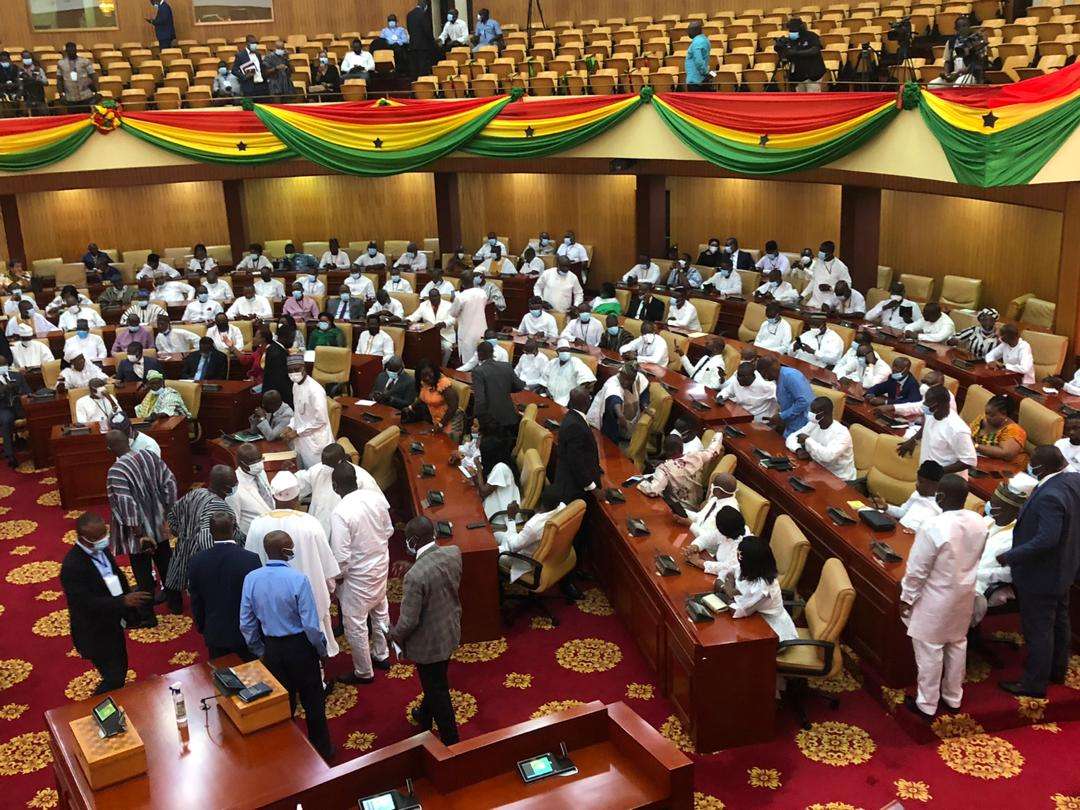 Mr Oppong Nkrumah says what unfolded is very embarrassing and should never repeat itself again.
"We have had some embarrassing moments which should ordinarily not have happened. But I think in the end consensus was built, you will even notice when the nomination was done. The Speaker is admonishing a spirit of consensus. We will have to rebuild some of the cracks engineered in the last six hours. This unfolded on national television and it was embarrassing, conducts unbecoming of MPs across both sides of the house, I am not going to defend any of it. In the end, we must know we have a democracy to build and we must make sure this does not happen again"
Meanwhile, Alban Bagbin of the NDC was sworn-in as the Speaker of the 8th Parliament.
He polled 138 votes as against 136 for former Speaker Professor Mike Oquaye.
In his acceptance speech, Alban Bagbin pledged to discharge his duties wholeheartedly and in service to all Ghanaians.
"I will submit myself to the will of this House and pledge to serve my dear country, to serve you and to serve all Ghanaians faithfully to the best of my ability," he said.
He further indicated his readiness to use his experience and skill, acquired within the 28-year period he served in Parliament, to help advance the cause of the lawmaking body.
"I will also conscientiously discharge my duties as the Speaker of this Parliament. I want to promise wholeheartedly to put to the disposal of this country the store of knowledge, enough experience and the huge data bank that I have accumulated over the 28 years that I have been a member of this House," Alban Bagbin said.
Parliament will also sit again for the swearing in President Akufo-Addo.