There will be a three-day national prayer and fasting programme as part of efforts to battle the deadly COVID-19.
This programme was put together by Church Leaders who are members of the Christian Council in the country and it will begin on Friday, April 24 and ends on Sunday, April 26.
They believe that this is the time to seek the face of God as Ghana's COVID-19 cases keeps rising.
The Christian Council revealed this when they met President Akufo-Addo at the Jubilee House on April 21, 2020, to discuss the ban on public gathering which has had an effect on church activities.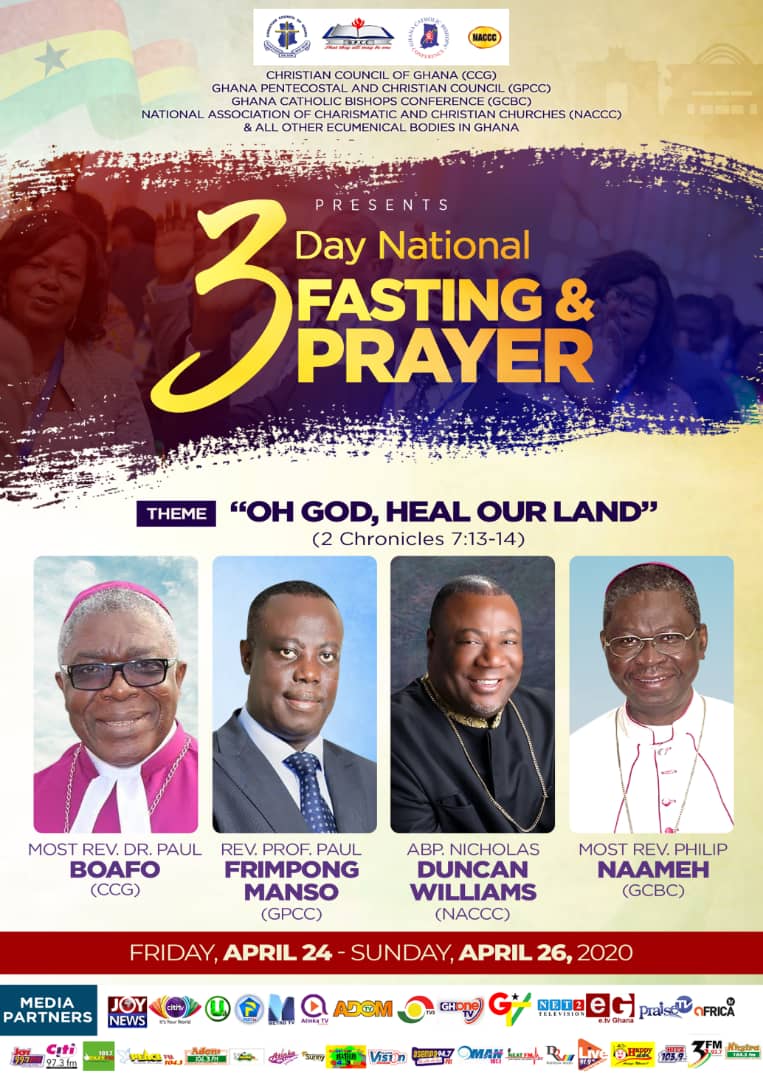 READ ALSO: Ghanaians observe National Day of Fasting and Prayer today, check out all the prayer points
Chairman of the Christian Council of Ghana, Reverend Paul Boafo assured the President that they will adhere to the current ban on church activities and will do all they can to ensure government wins the fight against COVID-19.
"All of us have come together to organize a 3-day national prayer and fasting programme starting Friday through to Sunday this very week which is part of our response to the COVID-19 pandemic and how Ghana is also helping to fight it,"
Ghana has already completed a national prayer and fasting period and that was in March 2020.
The prayer and fasting programme declared by President Akufo-Addo was to seek God's intervention as the country and the world battled the outbreak of COVID-19 pandemic which has infected hundreds of thousands of people and claimed many lives across the globe.
The National Democratic Congress (NDC) also in that same month organized a 3-day prayer and fasting and urged all to join as the world was in tatters due to the virus.
Ghana's COVID-19 case as of April 19, 2020 stands at 1,042 with 9 deaths and 22 recoveries so far.