St. Augustine's College, Augusco has overpowered Presbyterian Boys SHS and St. Peters College to win the #NSMQ2019 trophy.
Augusco dictated the pace of the competition by leading from round through to fifth round.
The clash of the titans begun with an anthem of each school and introduction of contestants with loud cheers from the audience which shook the foundation of the National Theatre in Accra.
The National Theatre was full to capacity with old students, current students and staff in anticipation for their schools to leave up to expectation and win the trophy.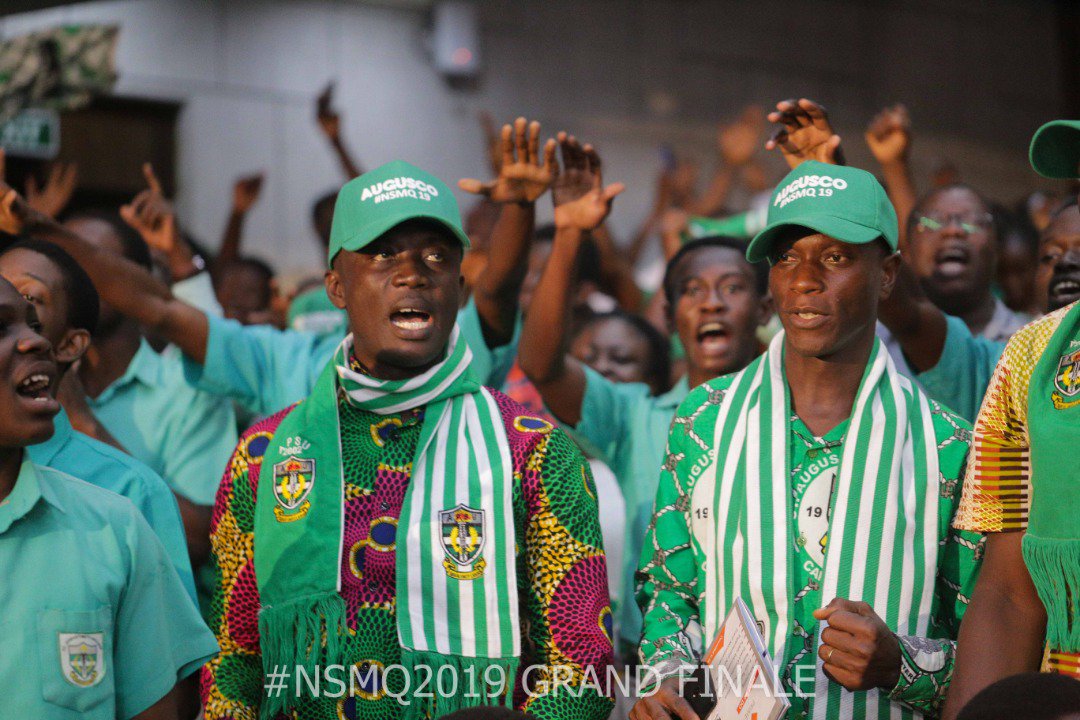 Round one was tensed as all three schools tried to pick up needed points going into the remaining rounds to avoid the embarrassing "I'm not accepting it" statement from the quiz mistress Dr. Elsie Effah Kaufmann.
Presenting the questions to the contestants with a mix of lighter responses after they answer, the quiz mistress kept the auditorium lively.
St. Augustine's College at the end of the first round moved ahead of the other schools scoring 26pts, Presec, Legon: 21pts and St. Peter's SHS: 12pts.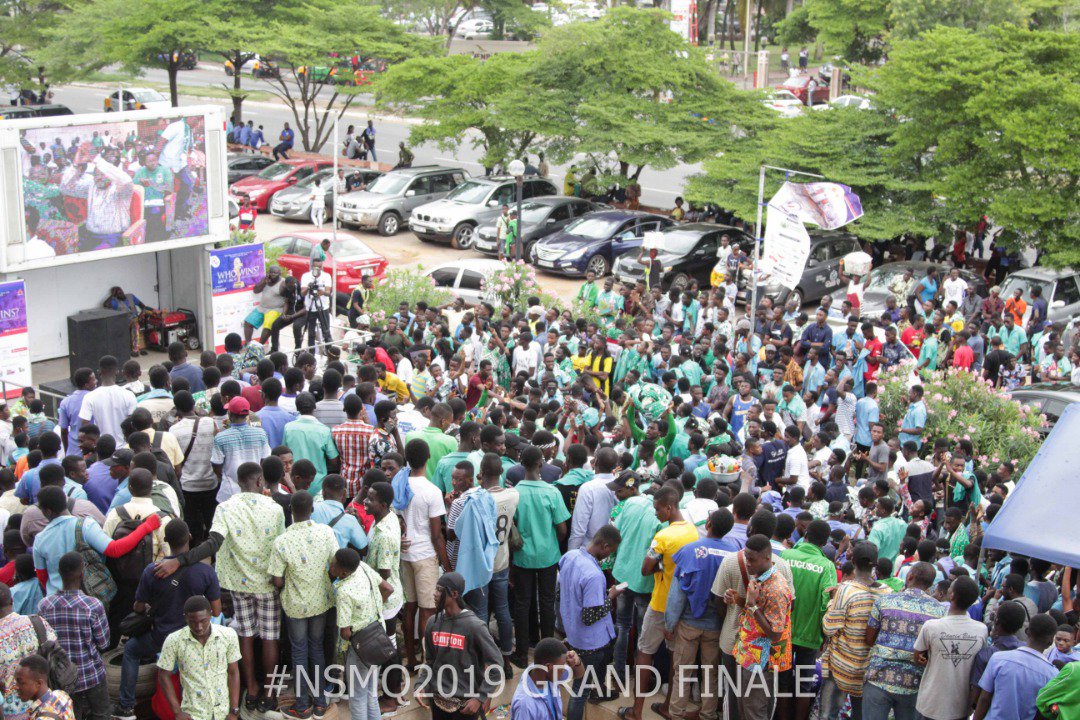 The speed race did not favour St. Peters, as they scored 11 points and Presec, Legon: 20pts with the 2007 champions, Augustine's College leading with 28pts.
Performance in the problem of the day round was nothing to write home about as all schools scored a single point.
Super substitutes for both Presec and Augusco, Nathaniel Mensah and Newton Jimmy respectively gave the competition a new face as the two schools race to make the ultimate price.
The round ended with a close contest, Augusco scored 36 points and Presec scored 34 and St Peters 25 points.
The last round said to be the lifesaver for Presec did not go down well for as they had no point and St Augustine picked a three-point to win the trophy. Augusco ends the contest with 39 points and Presec 34 points and St. Peters 25 points.
READ ALSO :