At Nakpache, a village in the Yendi Municipality in the Northen Region, One person has been killed and another injured in a clash involving Dagomba and Konkomba indigenes.
---
This took place after a Dagomba man allegedly shot and killed a pig belonging to a Konkomba. The deceased has been identified as Adams Alhassan, the Chief Imam for Nakpache.
When the Konkombas asked why their pig had been shot, the Dagomba man allegedly shot the leg of their tribesman sparking the violence which resulted in the burning of some houses.
Security personnel from Yendi have since been positioned to the scene.
Women and children are being moved out to Yendi because the Konkombas have blocked all exit routes in the village.
Meanwhile, schools in the villages under the Nanumba North Municipal Assembly, have been closed.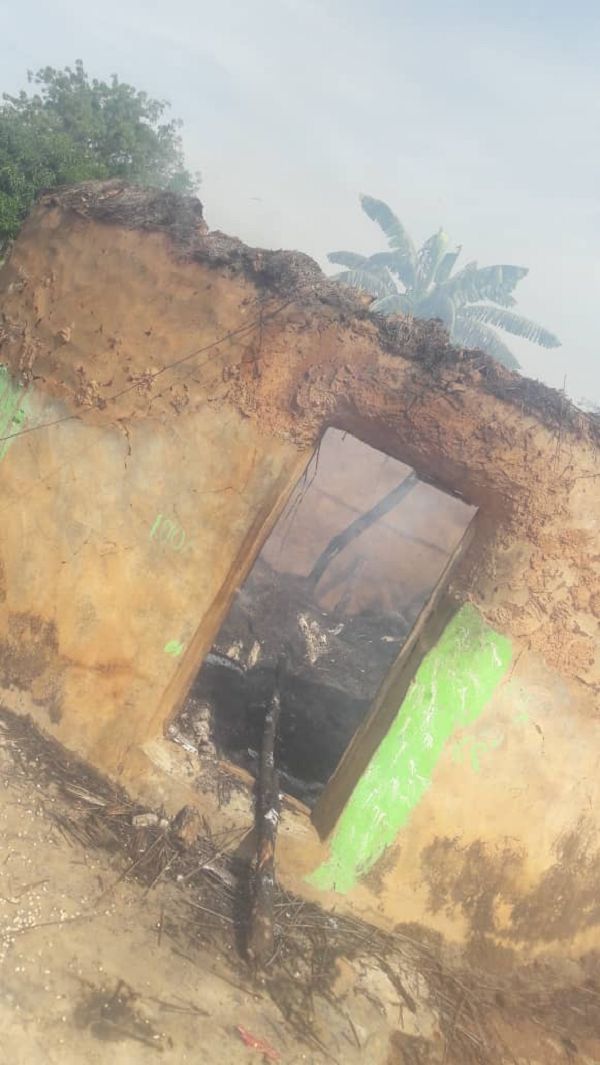 Some of the teachers who spoke to Citi News monitored by Prime News Ghana, said they fear for their lives.
DSP Happy Michael Addai, Divisional Crime Officer for the area narrated the incident.
READ MORE:
Bimbilla N/ R: Military officer allegedly rapes 16 year old
"The pig belonging to a Konkomba man entered a Dagomba man's farm so the Dagomba shot the pig. When the owner of the pig confronted the farm owner, the farm owner shot the pig owner in the thigh."
"This infuriated the Konkombas who came in their numbers because their kinsman had been shot. So quickly I mobilized police and military men. When we got there they had burnt three houses and were going to burn the fourth house but they took to their heels when they saw us. Later, we saw someone in a gutter with his face covered. When we got closer, we saw that the person was dead," he added.
Ghana News: Latest news in Ghana