Auditor-General Daniel Yao Domelevo is set to resume work on March 3, but that could be delayed as the Audit Service Board is challenging his nationality and retirement age.
The Audit Service Board says Mr Domelevo is Togolese and was born in 1960 hence was due for retirement on 1st June 2020.
In a series of correspondence between the Chairman of the Audit Service Board, Prof. Edward Dua Agyeman and Mr. Domelevo, the Audit Service board said it had discovered such irregularities and anomalies and requested an explanation.
READ ALSO: Domelevo replies Audit Service over $4,020 foreign travel debt 
In providing details to its claim, the Audit Service Board said in a letter dated 26th February 2021 that, "Records at the Social Security and National Insurance Trust (SSNIT) completed and signed by you indicate your date of birth as 1st June 1960 when you joined the scheme on 1st October 1978. The records show that you stated your tribe as Togolese and a non-Ghanaian. That your home town is Agbatofe."
"On 25th October 1992, you completed and signed a SSNIT Change of Beneficiary Nomination form, stating your nationality as a Ghanaian and your home town as Ada in the Greater Accra Region. The date of birth on your Ghanaian passport number A45800, issued on 28th February 1996 is 1st June 1961. That place of birth is stated as Kumasi, Ashanti Region," the correspondence stated.
Domelevo has responded to these allegations and in a letter, said his grandfather was a native of Ada in the Greater Accra Region but migrated to Togo and stayed at Agbatofe.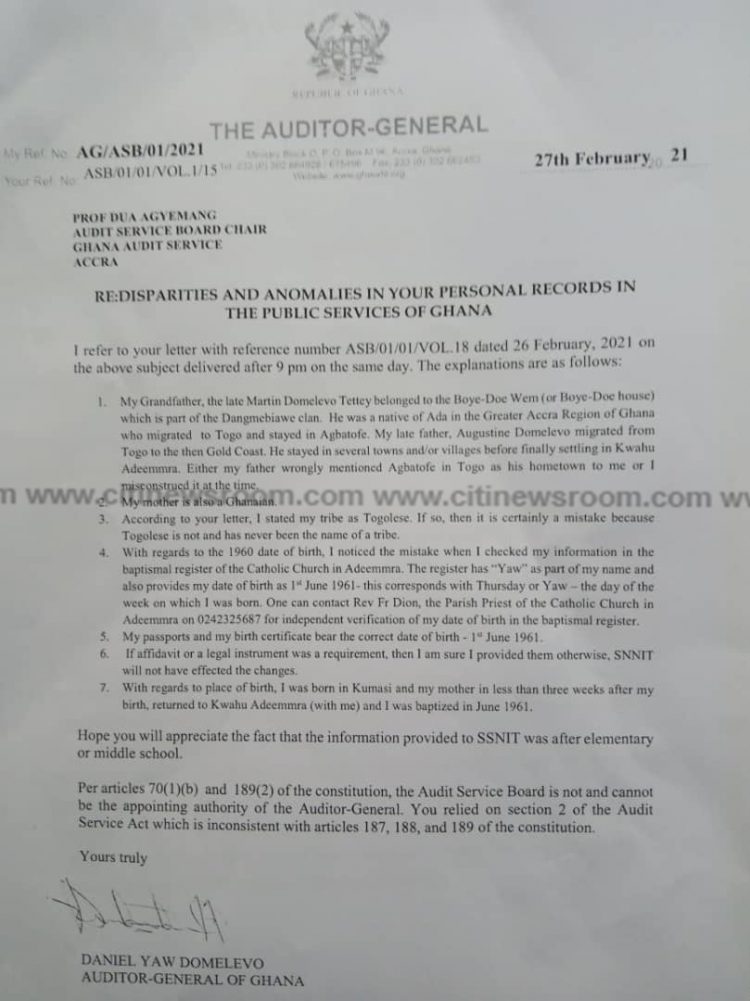 He indicated that his father Augustine Domelevo migrated from Togo to the then Gold Coast.
"Either my father wrongly mentioned Agbatofe in Togo as his home town to me, or I misconstrued it at the time… My mother is also a Ghanaian," he explained.
He also said the 1960 date of birth being quoted was was a mistake.
"when I checked my information in the baptismal register of the Catholic Church in Adeemmra."
"The register has Yaw as part of my name and also provides my date of birth as 1st June 1961 – this corresponds with Thursday or Yaw- the day of the week on which I was born."
But the Audit Service Board in a letter dated March 2, 2021, said Mr. Domelevo's explanation of his nationality and narration of his grandfather's migration is irrelevant.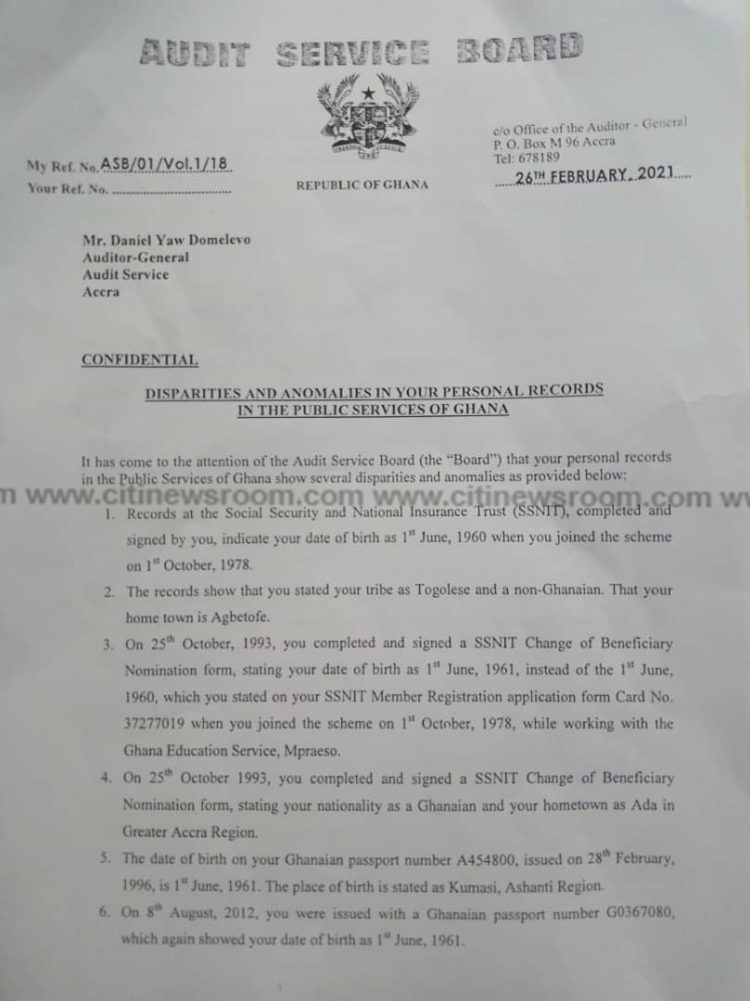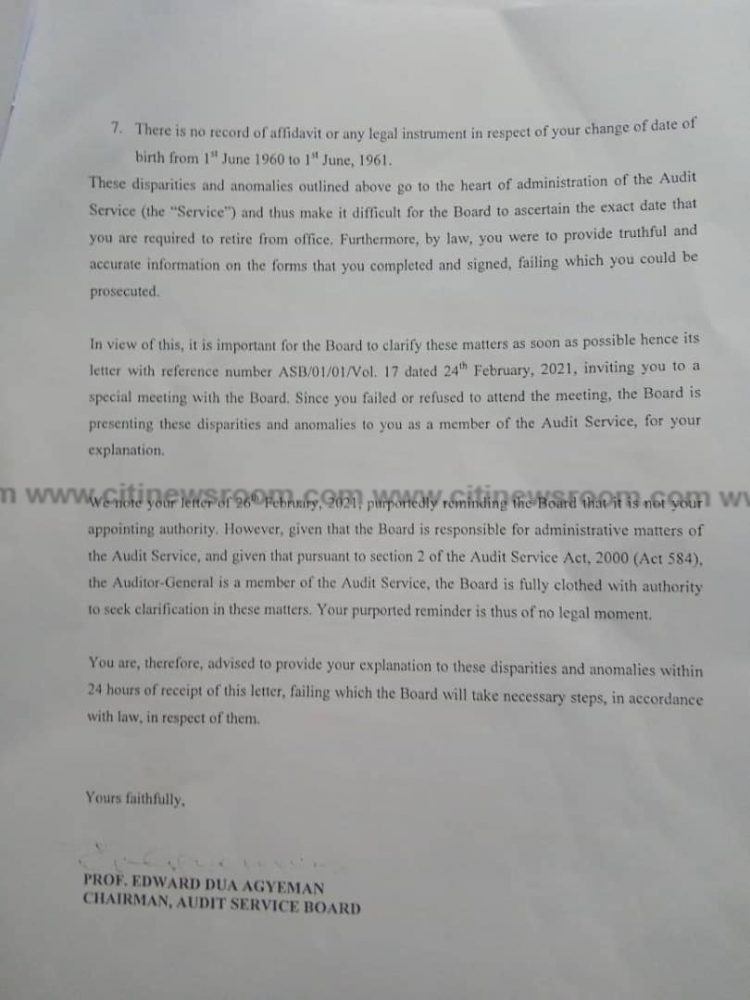 The letter further described Mr. Domelevo's answer to the issue of his date of birth as being inconsistent.
Daniel Yao Domelevo is set to resume work on Wednesday, March 3, following a directive from the Presidency in July 2020 to take his accumulated leave.
Mr Domelevo who clarified the date after various news reports that the 167-days leave he started on July 1 had expired, said although it ends on March 2, he will report on 3rd.