The death toll of the Kintampo Highway accident has risen as it is reported that over 30 people have perished.
The families of the victims are finding it difficult to identify the bodies as they have been burnt beyond recognition.
The Kintampo Divisional crime officer DSP Prosper Gbagbo gave some details on the accident.
"We got a call this morning about 3:am that there was an accident on the Kintampo-Bupe Highway. We rushed to the place and we found a grand bird bus, we can't get the number because the plate is burnt and another sprinter bus. They collided and that led to the fire which has claimed several lives".
Municipal Chief Executive of the Kintampo area Michael Sarkodie Baffour says his outfit will have to discuss with hospital authorities how the burnt bodies can be identified.
READ ALSO: 30 burnt beyond recognition in Kintampo-Tamale Highway accident
"For now we have no option except to ask the medical authorities how they can identify the bodies else we would have to go with a mass burial".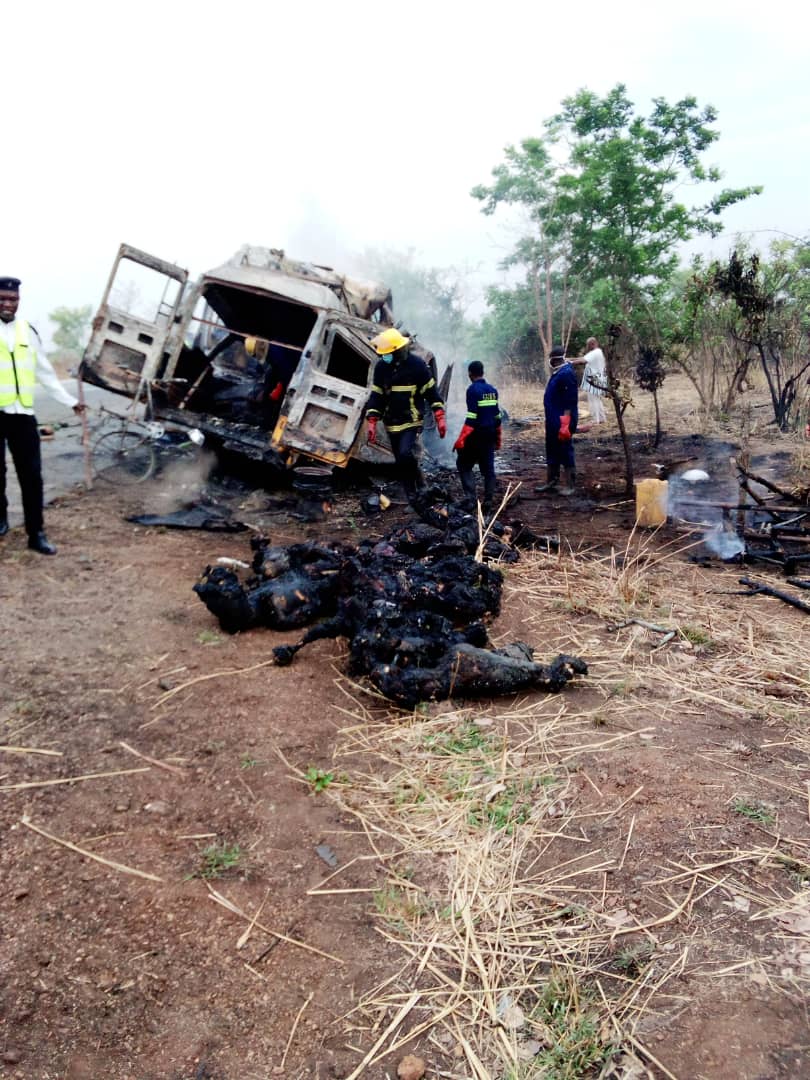 Viewers discretion advised
The sprinter, according to reports drove into the lane of the grand bird bus and collided.
Emergency service workers are currently on the scene working to clear the area for traffic.
This crash has been the most fatal since the Dompoase crash which claimed 35 lives in January 2020.
In that crash, an Intercity bus collided head-on with another bus at Dompoase near Elmina in the Central Region.
Ghana's road safety statistics have not made for pleasant reading in recent times with road crashes claiming 2,284 lives in 2019, according to provisional data compiled by the Motor Traffic and Transport Department (MTTD).
This would be the highest fatality figure in the last decade if validated by the National Road Safety Authority.