The Food and Drugs Authority (FDA) on October 11 destroyed 4,500 rotten cartons of "Asahi Mackerel," and also making sure that 'Soo Nice' Mackerel are not sold on the Ghanaian market.
These unregistered products were imported into the country by Dotsisco Ventures and were subsequently impounded by the Mile 7 District Police following a tip-off by residents of Ofankor, a suburb of Accra.
According to the Head of Communications of FDA, James Lartey, investigations conducted so far by the Police and the FDA revealed that a total of six-twenty footer containers of the products were imported into the country and documents covering the produces indicated that they were in transit to neighbouring country Togo.
However, an investigation shows that the products were being diverted onto the Ghanaian market, and upon the tip-off the Police impounded it.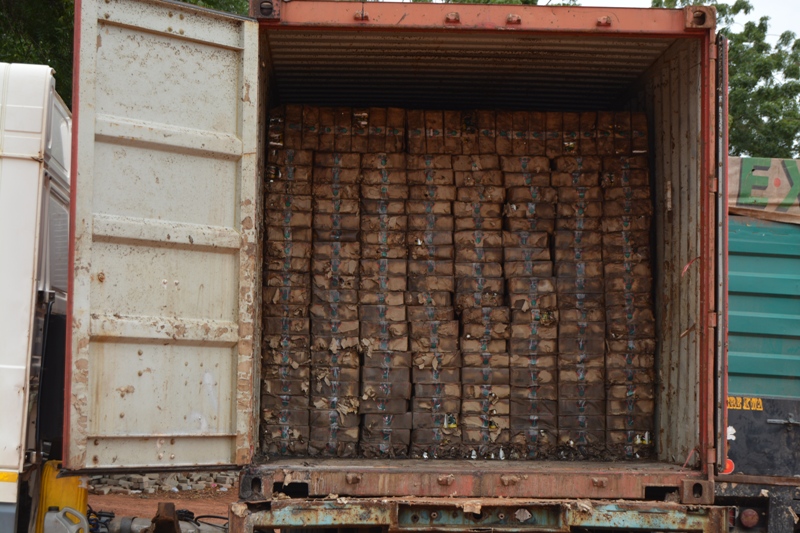 He further added that investigations have indicated that three-twenty footer container of the consignment containing the 'Soo Nice' Mackerel was transported to Kumasi, Takoradi and Tamale.
He continued that Post Market Surveillance (PMS) activities conducted by the Ashanti Regional Office of the FDA have led to the detention of 500 cartons of the 'Soo Nice Mackerel'.
He added that the other FDA regional offices have embarked on an intensive PMS exercises to ensure that the product was not offered to the public.
"The public is further notified that arrangements are being made for the products to be destroyed at the expense of the importer. The FDA wishes to take the opportunity to commend and thank the residents of Ofankor for alerting the authorities on the product and further wishes to encourage the public to emulate the good action and neighbourliness exhibited by the residents of Ofankor," he said.
The Head of communication, therefore, encouraged the public to provide the FDA with information related to its regulated products through any of the following numbers: Hotlines: 0299802933, Toll-free number: 0800151000 (free only on Airtel and Vodafone) and SMS code: 4015.