The Ga Traditional Council wants President Akufo-Addo to form a commission to do some enquiries into the circumstances that has led to the long absence of a Ga Mantse.
According to them, the long-standing disputes over who is the rightful chief of the Ga mashie since the death of Nii Amugi II fourteen (14) years ago needs to be brought to an end.
Speaking at a meeting with the President at the Jubilee House in Accra yesterday (January 15 2019), the traditional council remarked that the delay in enstooling a Ga Mantse is causing apprehension in Accra.
According to the spokesperson of the Traditional Council Nii Otu Blafo,''We believe that with the emergence of a commision of enquiry, the problem of the Ga state will come to a close. The truth will be told and we will know which houses are ruling houses and whose turn is it to emerge as a Ga Mantse''.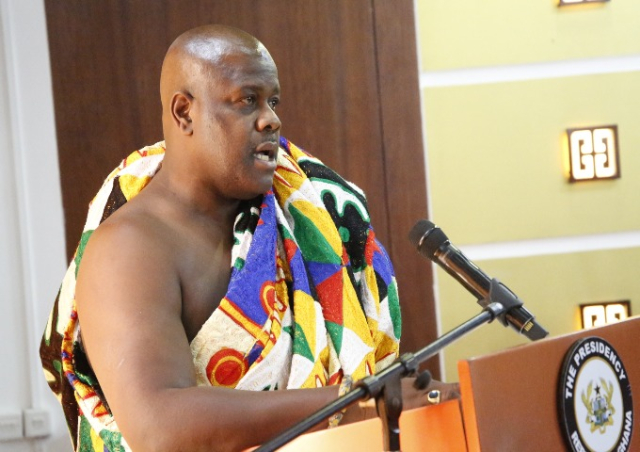 Nii Otu Blafo, spokesperson of the Ga Traditional Council
President Akufo-Addo said the concerns were worth looking into and he will consult extensively on the matter and will be guided by the special treatment the constitution accords to matters of chieftaincy.
"Myself, my legal advisers would have to sit down and understand what is behind it. We want a situation whereby there is a closure to this matter so that long after we have left here the documents that have been agreed upon will tell you how and who is eligible to occupy the Ga paramount'' President Akufo-Addo said.
Ghana News: Latest news in Ghana