The Ghana Education Service, GES, has officially banned corporal punishment in all private and public basic and second cycle schools.
The GES has introduced positive disciplinary tools in basic and senior high schools across the country.
In the implementation of the policy will see a total ban on the use of canes.
Commenting on the development, Child Right Activist, Bright Appiah lauded the decision and urged for strict adherence of the directive
"It doesn't also take the fact that we should provide some disciplinary activities for our children so we also expect that as they end corporal punishment to the announce alternative disciplinary system to ensure that teachers adhere to it''.
Also in a statement released by the GES and signed by the Deputy Director General, Anthony Boateng, all schools have been ordered to immediately adopt a new disciplinary tool kit together with alternative sanctions as measures for correcting pupils and students in schools.
"This is in view of the Positive Discipline Toolkit containing positive and constructive alternatives to correcting children was developed in 2016 as a component of the Safe Schools Resource Pack."
READ ALSO: GES rectifies misconception on double track calendar
The tool indicated that "apart from the physical pain corporal punishment inflicts on children, this approach also causes significant emotional damage. Some of the lasting effects of this method of disciplining school children include physical scars, emotional scars (trauma, fear, timidity etc.) and violent behaviour."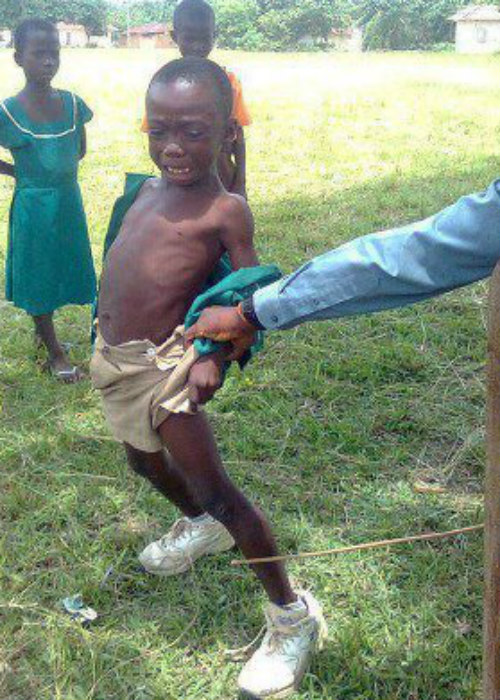 GES reaffirms ban on caning in basic and senior high school level
Steps to address inappropriate student behaviour as suggested by the toolkit include setting class rules with students, encouraging them to be of good behaviour, getting students to recite statements periodically to confirm their adherence to standards of behaviour set for the classroom.
They also include explaining to the child why a particular behaviour he or she has exhibited is unacceptable.
Recommended punishments for children as suggested by the toolkit include withdrawal of responsibility or removal from a leadership position, cleaning, changing of seating position, assignment of extra tasks and writing of lines, eg. A full book of "I will never talk in class again."