Nana Agyeman-Prempeh leads the P-LEARN Center for Industrial Research and Innovation at GCTU.
This center is mandated to coordinate the Tertiary Digital Innovation Program under the auspices of the GDCL, an agency under the Ministry of Communication and Digitisation.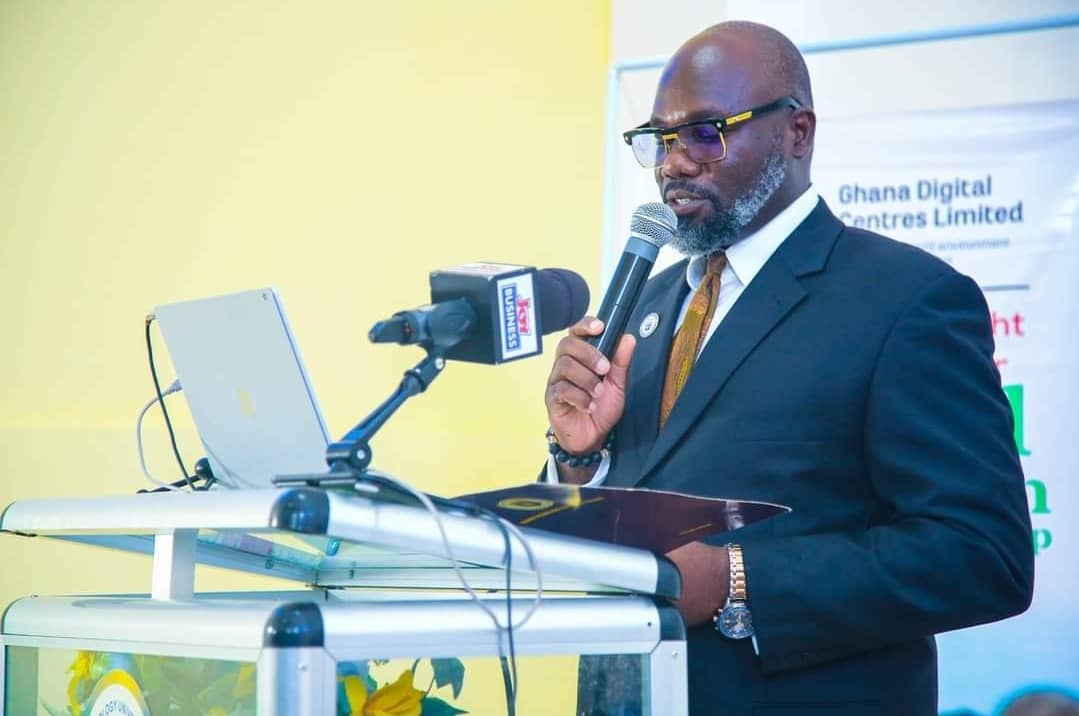 Nana Agyemang-Prempeh
Key Scholars of the P-LEARN Centre include MS Ramaiah-trained engineer Dr. Ruhiya Abubakar, Head of Dept Electrical &Electronics, Faculty of Engineering, University of South Africa-trained Computer Scientist, Dr. Emmanuel Freeman with the Faculty of Computing and Information Systems (FOCIS), also head of the Centre for Learning & Teaching, Yale & UG-trained development economist, Dr Eric Mochiah, dept of economics at the Business School.
The rest are Jiangsu University-trained information systems specialists. Dr Patrick Acheampong with FOCIS, a chartered accountant and Jiangsu University-trained financial analyst, Loius David Jnr. Annor, and the University of Bonn & UG-trained Health Policy Analyst, Doreen Anyamesem-Odame.
After the signing of the MOU a road show was organised to commence the program. Present at the ceremony were the Vice Chancellor of GCTU, Prof. Ohene Afoakwa, Registrar of GCTU, Mr. Emmanuel Baidoo, CEO of GDCL, Hon Kwadwo Baah Agyeman; amongst others.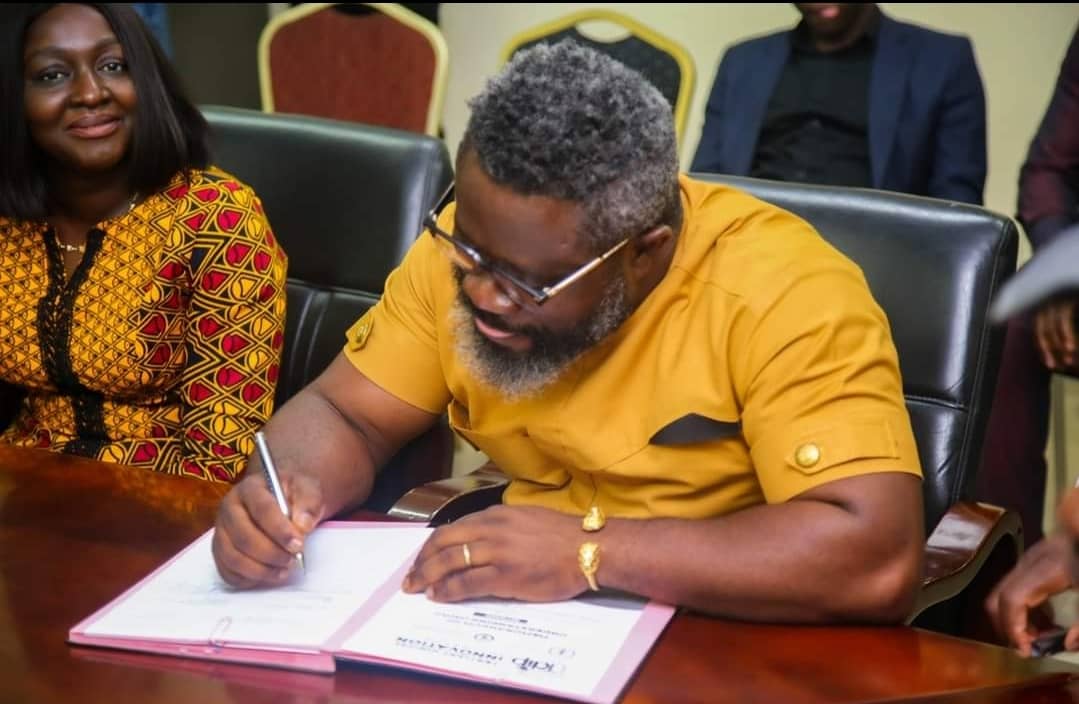 Hon. Kwadwo Baah Agyemang, CEO - Ghana Digital Centres Limited
The students present were deeply excited about the essence of the program, which is intended to enhance and extend their final year projects into viable businesses.