Lieutenant Colonel (Lt Col) David Mensah Addi on Tuesday February 21, 2023 handed over command of Ghana Military Police (GMP) to his successor, Lt Col Percy Odartey Lamptey at the Unit's Headquarters in Burma Camp.
Lt Col Addi in his farewell speech disclosed that the Military Police over the past years had displayed a high sense of professionalism and dedication to duty in the discharge of their assigned task.
He further stated that through the intervention of the Military High Command, a 15 -Unit accommodation block had been constructed to mitigate the Unit's accommodations challenges.
He mentioned that the Unit's contribution to national assignments had been remarkable over the period, adding that the success was achieved through the support of the Unit's personnel.
He thanked the Military High Command, Officers and Staff of the Unit for their support in diverse ways which has resulted in its successes.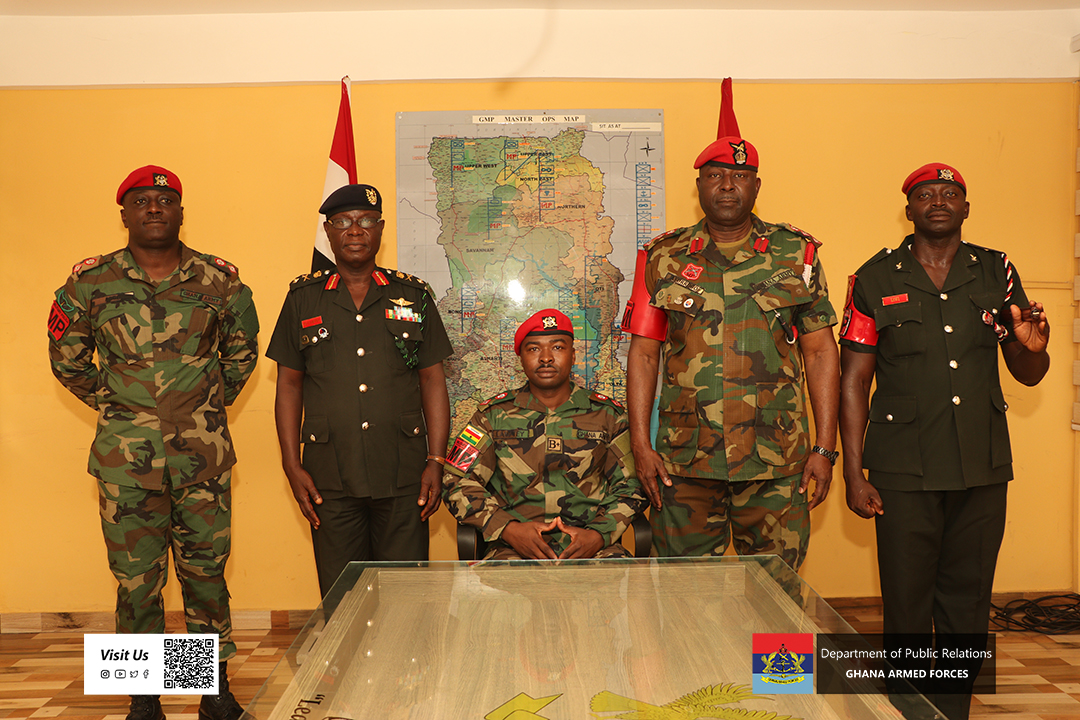 The Guest of Honour, Commander Supports Services Brigade Group, Brigadier General (Brig Gen) John Agyakwa in his remarks said the role played by GMP within the Ghana Armed Forces (GAF) could not be overemphasised.
He said the Unit has been consistent in the delivery of its core mandate by assisting the Military High Command in ensuring a high sense of discipline in GAF.
He informed the outgoing CO of his admiration towards his style of leadership, command and control of the Unit and on the part of the incoming commander, Brig Gen Agyakwa disclosed that he was convinced of the wealth of his experience and hoped this would help propel him in achieving the Unit's mission.
He congratulated all and sundry for their support to the Unit for achieving many successes in the Armed Forces.