Senior Minister, Yaw Osafo-Marfo said it was a mistake for Volta Region roads not to be captured in the 2020 budget presented yesterday.
The year of roads budget did not capture any road from the Volta Region which has already sparked debates on both social and traditional media.
National Democratic Congress' Member of Parliament for North Tongu, Samuel Okudzeto Ablakwa, questioned the equitable distribution of the national cake over the 16 administrative regions in Ghana.
READ ALSO: W/R: Samreboi residents give gov't two-weeks ultimatum to fix bad roads in the area
"Why is provision not made in the 2020 Budget for critical road projects in the case of only the Volta Region?" He asked on his facebook wall barely 24hours after the budget presentation.
According to him, unless the omission is an error, it will prove difficult for Members of Parliament in that region, to explain to their constituents why they were left out.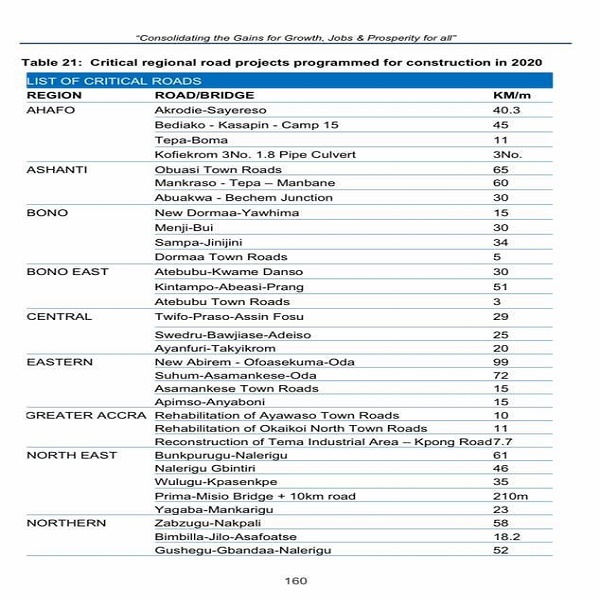 "More fundamentally, how will Government justify this aberration in the face of the 1992 Constitution which enjoins Governments to undertake even and balanced development in all regions," Ablakwa charged.
But responding to the issue on Citi FM on Thursday, November 14, Yaw Osafo-Marfo said it was a mistake because most deplorable roads in the Volta Region have been captured.
"I also noticed it on page 60 of the report and Volta Region was left out it was obviously a mistake, there are a lot of roads budgeted for in the Volta Region, I spoke to the Minister last night he was in Japan, when I also saw it I asked myself how could it be, because there were 15 regions instead of 16 and he said we have a whole list in the Volta Region.."