Melania Trump, the United States First Lady has expressed her profound gratitude to Ghana for the warm welcome she received during her two-day solo visit.
The US first lady arrived in Ghana on October 2, 2018, and was welcomed by Ghana's First Lady Rebecca Akufo-Addo.
Melania Trump in the company Ghana's First Lady Rebecca Akufo-Addo visited the Children ward of the Greater Accra Regional Hospital, where Mrs Trump donated hampers and a phototherapy machine used for treating complications of jaundice in newborn babies, to the hospital.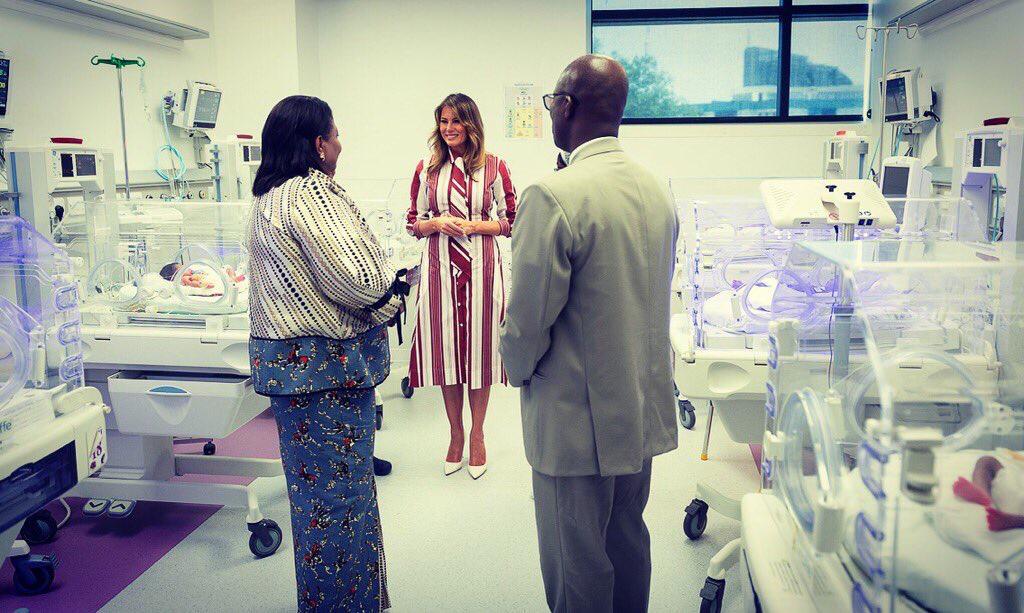 On Melania Trump's second day in Ghana, she travelled to Cape Coast in the Central Region where she met and interacted briefly with the chief, Osabarima Kwesi Atta II and his elders, before taking a private tour at the Cape Coast Castle.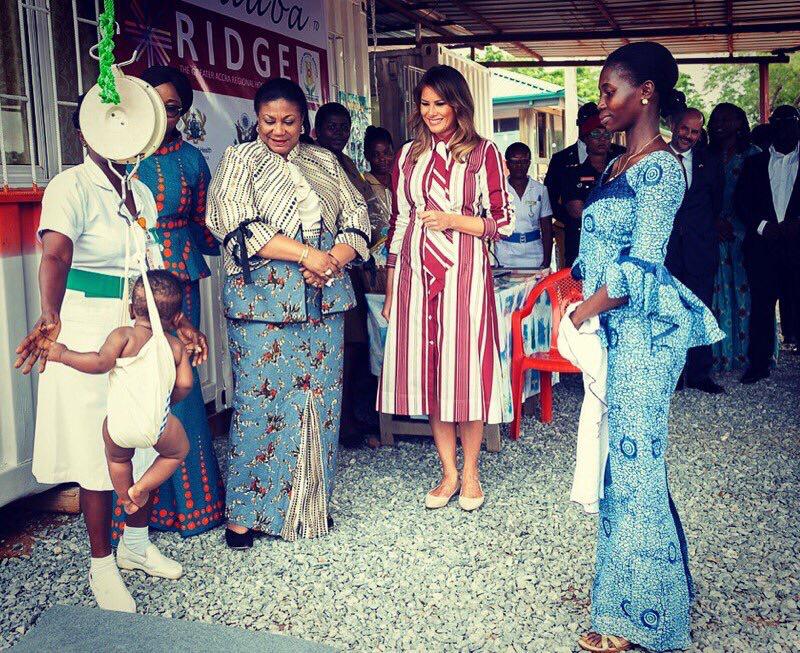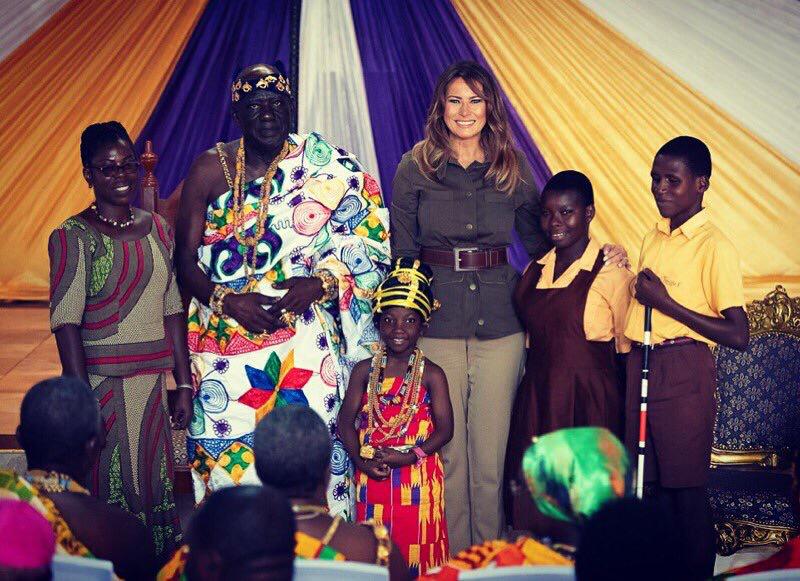 In a social media post, Melania Trump said The American First Lady described her visit to Cape Coast as "impactful" and said it "was a solemn reminder of a time in our history that should never be forgotten,"
The trip to Ghana, organised by USAID, is part of Mrs Trump's 'Be Best' campaign, which aims to improve child welfare, especially when it comes to online behaviour and addiction to opioids.
She will also visit Malawi, Kenya and Egypt to complete her week-long visit to Africa
What Melania Trump said about Malawi
I see the First Lady of Malawi is also with us today. Professor Mutharika, thank you for being here. In Malawi, USAID has demonstrated that education is one of the keys to combatting poverty and promoting prosperity.
Their efforts aim to increase access to education and work to ensure all children acquire the skills needed to succeed in school and life.
I am very excited to have the opportunity to visit Malawi and better understand how our countries can continue working together for a prosperous future.