The Police have confirmed the arrest of 49 suspects who participated in the OccupyJulorbiHouse demonstration on Thursday, September 21.
They were arrested within the vicinity of the Jubilee House and the 37 Military Hospital area.
Their arrest is in "connection with an unlawful assembly and violation of the Public Order Act."
According to a statement from the Police, the suspects are currently in custody are assisting with investigation.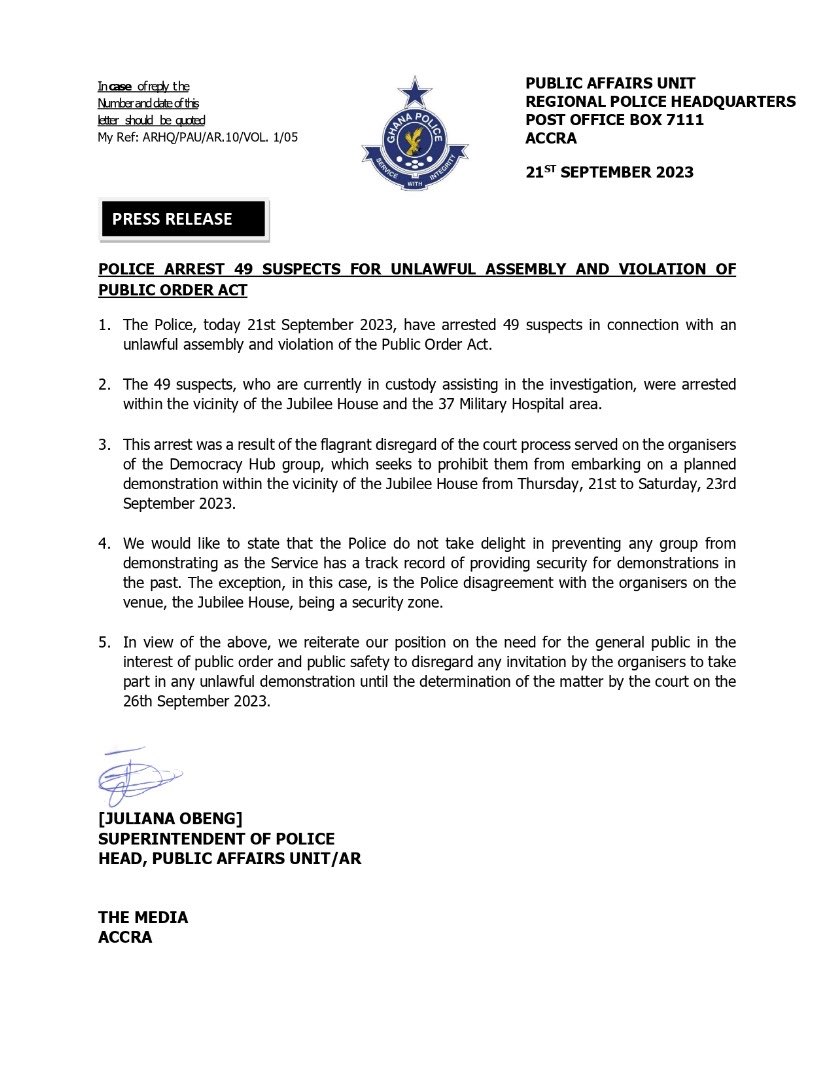 Background
The police in a statement on the eve of the protest said it has filed an application at the High Court in Accra and successfully served organisers of the planned demonstration within the vicinity of Jubilee House from Thursday, 21st to Saturday, 23rd September 2023.
The Police further urged the public "to take note and disregard any calls from any individuals or groups encouraging them to assemble for a demonstration at the Jubilee House" as the parties wait for the court to determine the matter.
"We equally wish to urge the organisers to respect the due process in the interest of public order and public safety," it added.
However, the organisers of the planned picket assured the public that the protest would proceed despite an injunction application filed at the court by the police because they had not been duly served.
The 'Democracy Hub' group attempted to march to Jubilee House, the official residence of the President of Ghana on Thursday.
The police responded by arresting several protesters including some of the organizers.