National Chairman of the opposition National Democratic Congress (NDC), Mr. Samuel Ofosu Ampofo is expected to appear before the Criminal Investigations Department (CID) of the Ghana Police Service today March 1, 2019 to assist with investigations into the leaked tape in which he was said to be conspiring with party members to harm political opponents.
Mr. Ampofo who was expected to make an appearance yesterday did not go because his lawyers say he was not served with an invitation letter earlier.
In leaked audio circulating the National Chairman of the NDC, Samuel Ofosu Ampofo is allegedly heard saying that the party deployed the Azorka boys to help protect its members during the Ayawaso by-election.
The recording also has a voice believed to be Mr. Ampofo urging people to take the Chairperson of the Electoral Commission, Jean Adukwei Mensa to the 'cleaners'. The voice also endorsed verbal attacks on the National Peace Council Chairman, Reverend Emmanuel Asante.

The audio tape also suggests that abductions and kidnappings could be used to silence political opponents.
This made the CID issue a letter inviting him to the Police Headquarters on Thursday, February 28, 2019, but he could not go because his lawyers say he was not served the invite on time.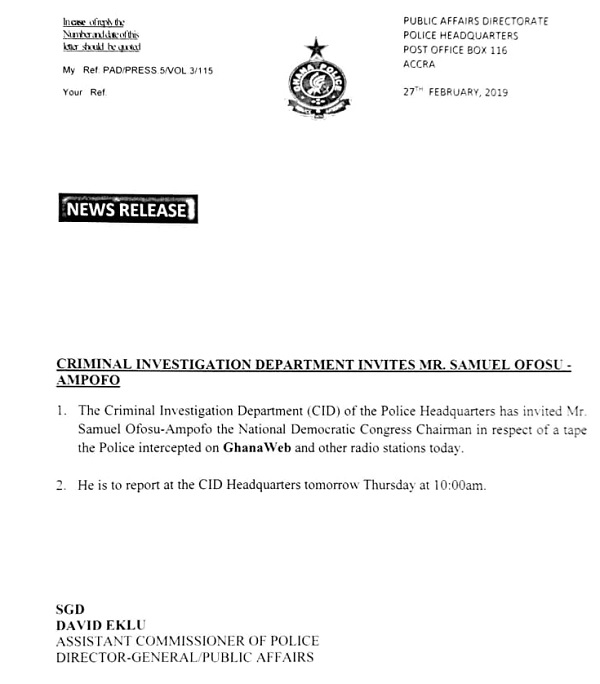 Read also: