The Director of the Passport Office, Amanor Daku Mantey has revealed that his outfit will by end of August and early next month publish names of all uncollected passport.
According to Amanor Daku Mantey, the 67,000 passports are uncollected because
 most of the applicants don't use their correct addresses.
Speaking on Citi FM, the Director of the Passport Office added that the Passport office processes up to 2,000 passports in a day and dispelled claims that the office is yet to process applications that have been pending since January.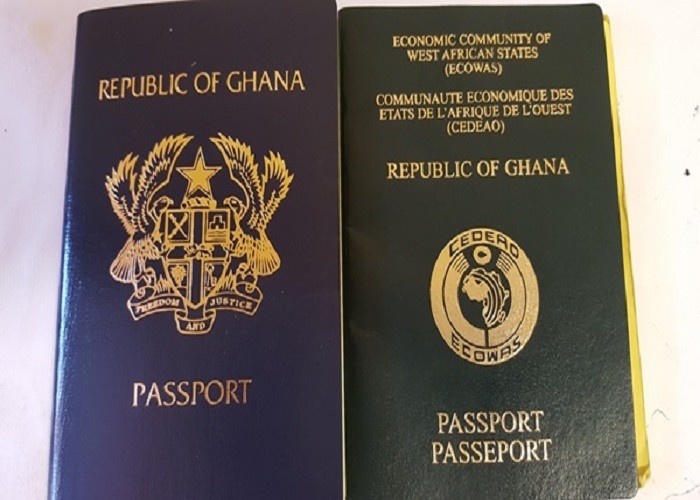 Mr Mantey also said, there was a backlog of applications of about 32,000 when he assumed office but that has since been reduced to less than 20,000. He said some applications are yet to be processed but those are from May 2018.
"Passport application is never a difficult issue but the applicants make it difficult when they use middlemen" He added. 
He, therefore, noted that he will speak on the reduction of passport validity date after he speaks with the Foreign Minister
In a related development, Minister for Foreign Affairs and Regional Integration, Shirley Ayorkor Botchwey has vowed to shake up the passport acquisition process in the country to ensure that the laid down procedures and timelines for obtaining a passport are adhered to.
In an unannounced visit to the regional passport office in Accra and subsequently a visit to the Ridge Headquarters of the Passport Directorate of the country, the Minister for Foreign Affairs was taken through all the stages that passport applicants are subjected to should they desire to acquire passports. She also interacted with some passport applicants who were at the regional office to secure their passports.
Minister Shirley Botchwey in an interview after the surprise visit said, she has concluded that the process for passport acquisition is seriously cumbersome and unacceptable.
Interventions
Minister Shirley Ayorkor Botchwey said in order to ease the congestion at the Accra Passport office, and stop applicants from coming this early to acquire passports, the decentralization effort by her Ministry is going to be intensified. Through this exercise, more passport offices will be opened starting from Cape Coast in the Central Region.
Online Applications
At the online passport application unit, the process appeared to be calmer and applicants were going through the process more smoothly.
 The Minister, therefore, made a passionate appeal to Ghanaians to patronize the online portal for their passport applications.