Report reaching PrimeNewsGhana indicates that, a Chinese Company, Sinohydro Group Limited, has begun creating access route into the Atiwa Forest reserve to embark assessment of prospects of bauxite deposits in the Forest.
The move, according to PrimeNewsGhana's source in the community, is to pave way to carry out full scale bauxite mining in the forest, despite the growing concerns and agitations by residents at the area.
Ghana signed a controversial memorandum of understanding with  Sinohydro Group Limited, to 'provide US$2 billion of infrastructure including roads, bridges, interchanges, hospitals, housing, rural electrification, in exchange for Ghana's refined bauxite to be mined in the Atiwa and Nyinahin Forest Reserves'.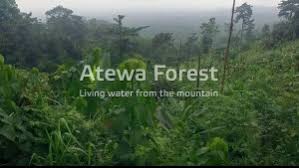 The deal has been opposed by environmental groups, the Minority in Parliament, chiefs and people in the area and some financial analysts, who have described the deal as bad.
PrimeNewsGhana's source said the investors entered the forest on Thursday but the contractor clearing the vegetation to create path into the forest reserve could not complete the work on time.
When PrimeNewsGhana contacted the Begoro District Forestry Manager, Kwame Oteng Awuah could not comment on the issue, but explained that he was in a meeting at the time of our call.
Latest news from Prime News Ghana