The Member of Parliament for Okaikwei Central, Patrick Yaw Boamah has donated Ghc10,000 to the Turkish disaster fund.
The donation follows a recent event of Turkey experiencing an earthquake which has claimed the lives of over 22,000 so far.
The death toll in Turkey following Monday, February 6, 2023 earthquakes keeps rising according to BBC News.
Ukraine has however sent 90 rescue workers and including 10 search-and-rescue dogs trained to find missing people to Turkey to take part in the earthquake rescue and clean-up operations.
Commenting on the disaster in Parliament, the lawmaker stated that with the bilateral relations with Turkey and high level visits to Ghana "this is the time that calls Ghana to also reciprocate and show its love to the people of Turkey."
According to him, Ghana has benefited a lot from the Turkish people through the Turkey Exim and other projects such as the Winneba Water project among others.
He also called on the government to support the initiative just like the nation did to other countries in the past in such a situation.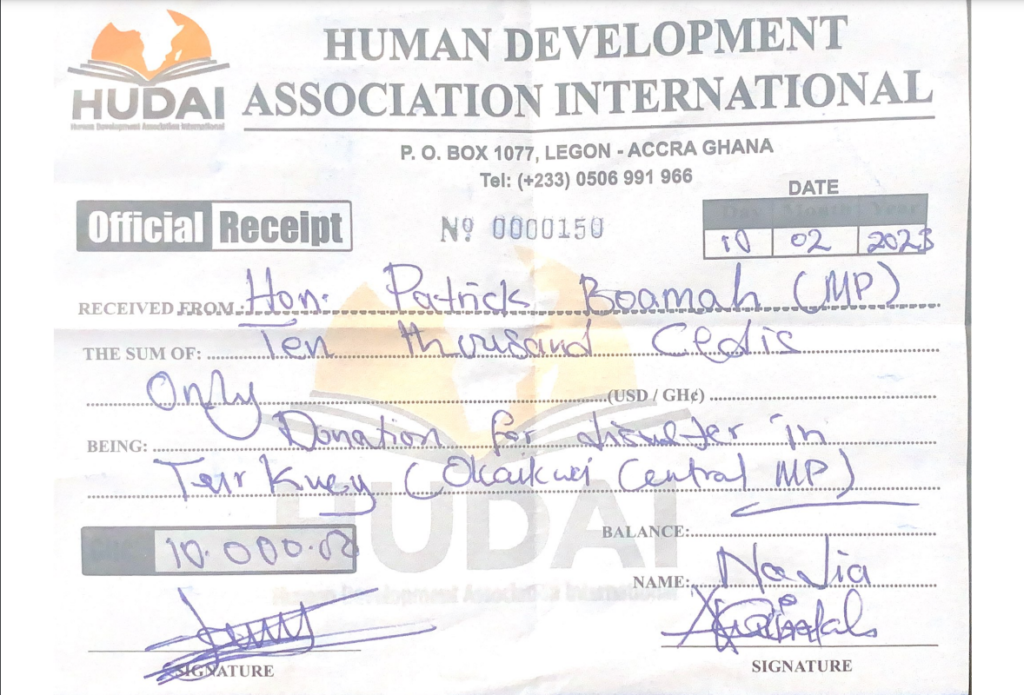 "Just last month I had the opportunity of hosting the Turkish ambassador in my constituency. They assist women in Muslim faith to set up a training facility which I am sponsoring.
"Mr. Speaker the Turkish Ambassador has called on Ghanaians to support through the launching of an initiative by the Turkish Embassy in Ghana. For Ghanaians to support and it's a very good call and as a friend of the Embassy I am donating, I will make a token donation of Ghc10,000 to support that initiative."
He continued: "Listening to the international media on the 9th of February they reported 22,000 deaths as of this morning. Mr. Speaker this is only Turkey not talking about what has happened in Syria and the global response emanating from this disaster. You have day-old children being pulled from the rubbles. 
"Mr. Speaker, it is only God that saved that little child with his father dying with the hand on the daughter."