Ghana's oldest chocolate producers GoldenTree have launched three new brands ahead of Christmas.
After 53 years of establishing the company, consumers will now have three new brands to enjoy this festive season.
The launch which was held last Wednesday December 19, 2018 at Cocoa Processing Company was  was chaired by the Deputy MD of Ghana Cocoa Board Mr Emmanuel Opoku who noted the great benefits to Ghana from a direct investment in the downstream processing of produce to avoid oversupply that can lead to lowering of the price of cocoa beans on the international market.
Managing Director of CPC Nana Agyenim Boateng 1 insists that in addition to being the largest producer of premium cocoa in the world, Ghana has the capacity to become the leading producer of quality chocolates worldwide. "We have to believe in the value addition message of President Nana Akufo Addo and work relentlessly towards this cause to create competitive products for local consumption and export, and to create jobs and wealth for our people and partners" he stated.
Other dignitaries who attended the event were Tema Mantse Nii Adjei Okraku and Tema Manye, Queen Mother of Nungua, Hon. Felix Mensah Nii Annan-La, Mayor of Tema, The Diplomatic Corps, Captains of Industry, Regional Commanders, distributors, students, trade and staff of CPC.
1. GOLDENTREE PREMIUM Chocolates.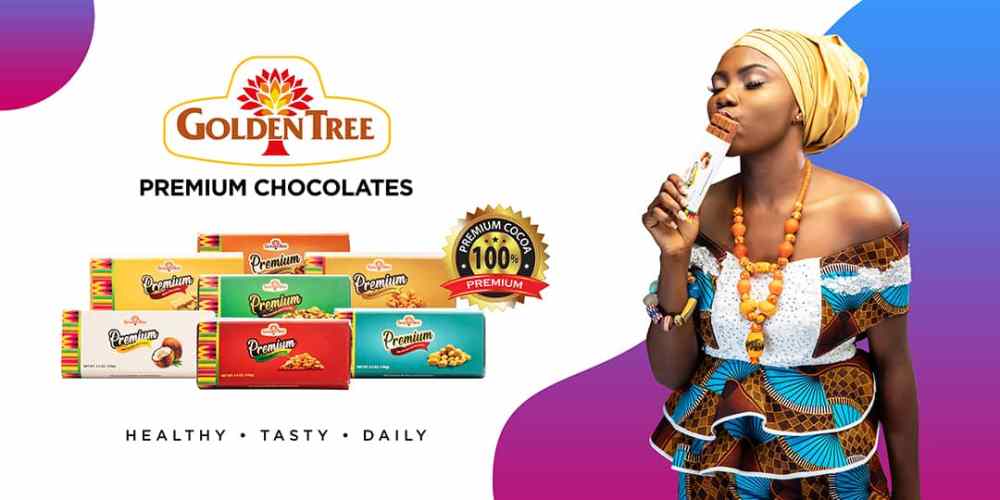 Six (6) different types of milk chocolate with exotic nuts; macadeamia, pecans, pistachio, almonds and walnuts as well as coconut.
2. GOLDENTREE HERITAGE Artisanal Chocolates.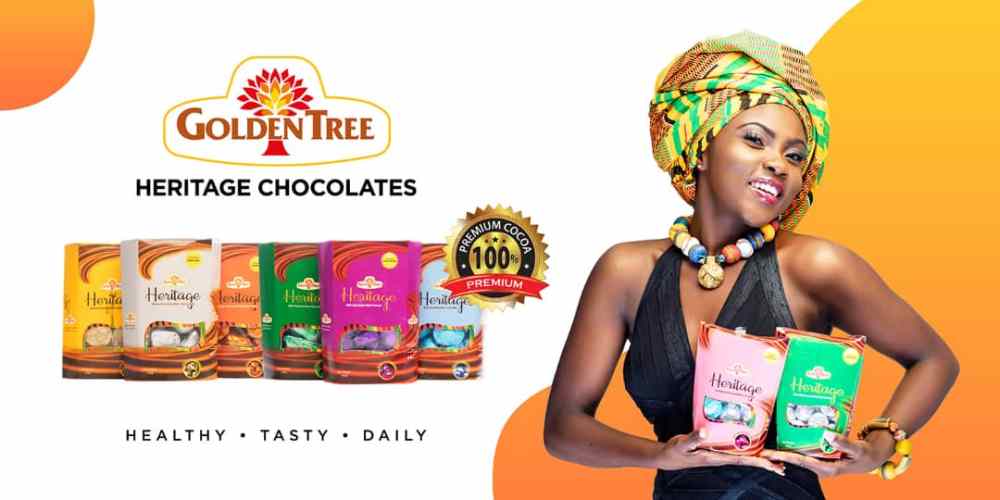 These are an assortment of handcrafted chocolate pieces in six flavours. Varieties are incorporated with cocoa nibs and groundnuts.
3. GOLDENTREE NUTTYCHOC.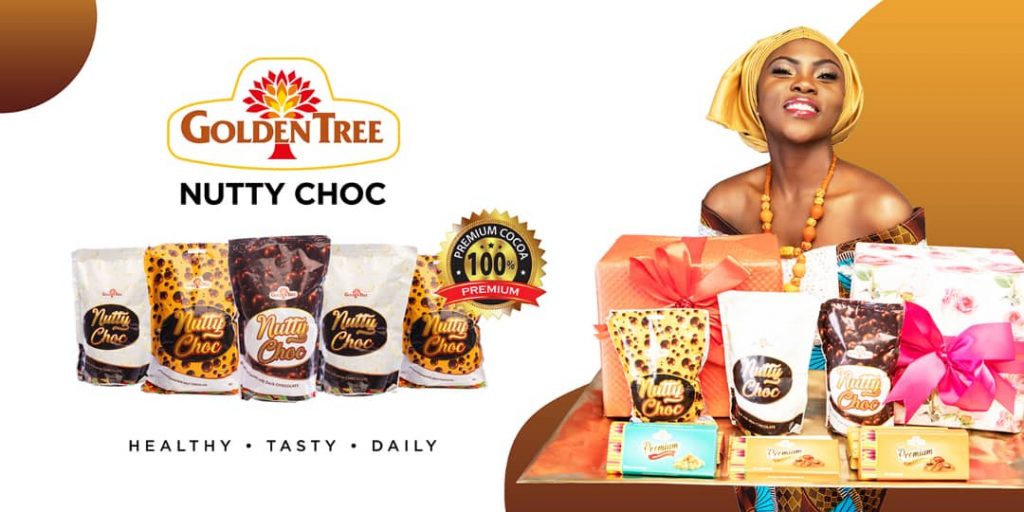 These are groundnut centered-chocolate dragees. Nuttychoc comes as a welcome, softer, much easier to chew alternative to the popular Goldentree Pebbles. There are 2 varieties in dark and white milk chocolate.
Read also:
COCOBOD: branded chocolate for CEO not from the public purse
Latest news in Ghana