President Akufo-Addo has signed the late former Vice President, Amissah Arthur's book of condolence at the NDC's party headquarters at Adabraka in Accra.
The late Amissah Arthur died in the early hours of Friday, June 29, 2018, after collapsing at the gym during a workout session. He was reportedly rushed to the 37 Military Hospital where he died.
In the book of condolence, the President wrote: "A fine Ghanaian has left us suddenly without any warning. Our nation is poorer for his departure. May God bless him and give him a peaceful rest."
Many who have eulogized the late Amissah Arthur include, President Nana Akufo-Addo, Vice President, and Dr. Mahamamudu Bawumia, former presidents Jerry John Rawlings and John Mahama among others.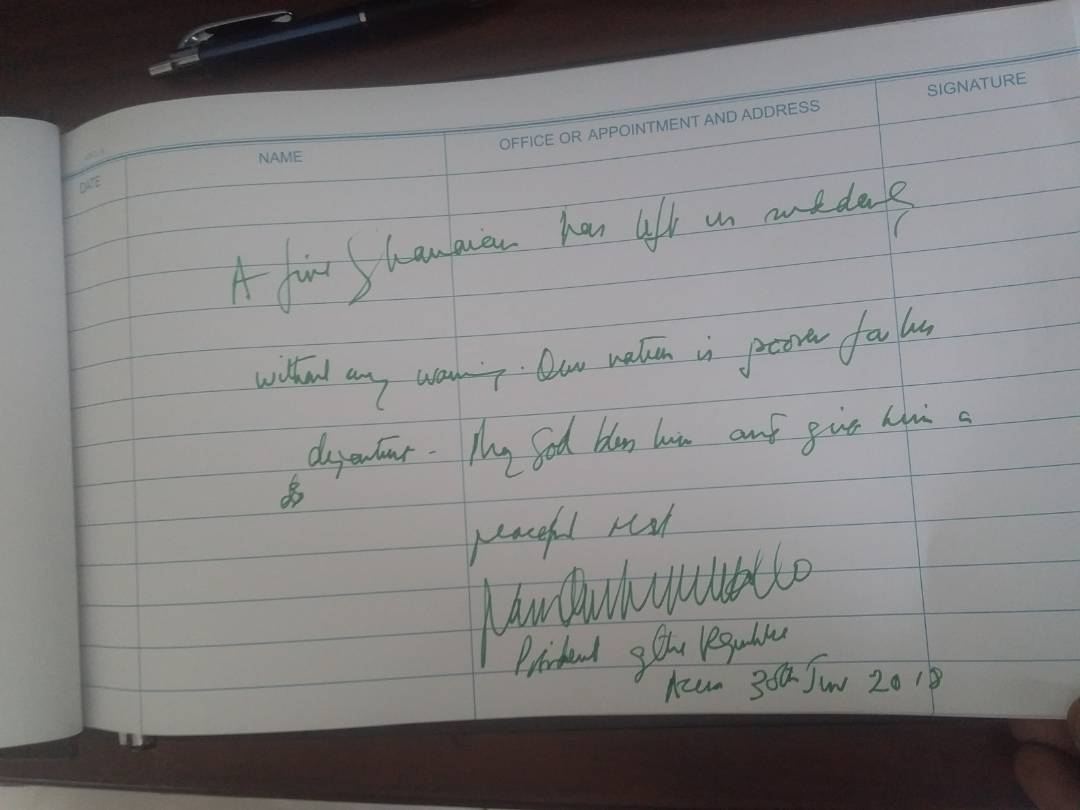 In a sorrowful tribute, President Akufo said former Vice President Paa Kwesi Amissah Arthur "has been a longstanding public servant, who discharged his duties with dignity"
Also, Dr Mahamudu Bawumia extended his deepest condolences to the family of the late former Vice President Amissah-Arthur at his residence at North Ridge in Accra.
The Vice President, Dr Bawumia also signed a book of condolence opened in memory of the late Amissah-Arthur.
Kwesi Amissah-Arthur, Born on April 29, 1951, in the Central Regional capital Cape Coast, Paa Kwesi Bekoe Amissah-Arthur is currently the Fifth Vice President of the Fourth Republic of Ghana.
Here are 10 notable things about Amissah-Arthur you should know:
1. He entered Ghana's oldest Secondary School, Mfantsipim in Cape Coast later in 1964 and passed the GCE Ordinary Level in 1969 and the Advanced Level in 1971. He entered the University of Ghana, Legon as a freshman in 1971, graduating with a B.Sc. (Economics) degree in 1974.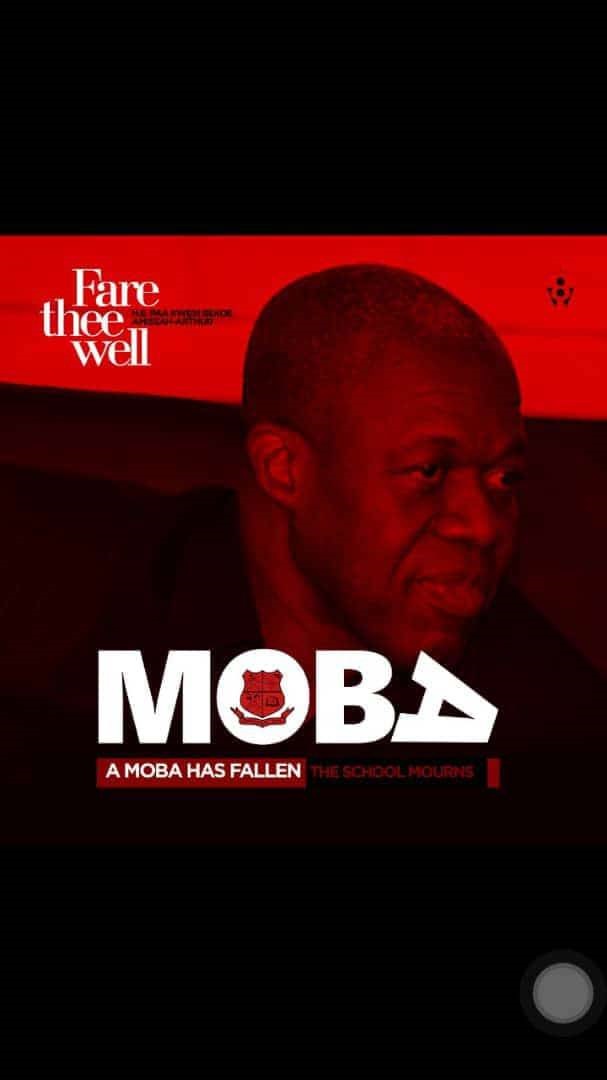 2. He was a Ghanaian economist, academic, and politician who was the sixth Vice-President of Ghana, in office from 6 August 2012 until 7 January 2017, under President John Dramani Mahama.
3. He was sworn in as Vice-President on 6 August 2012, following vetting by the Parliament of Ghana.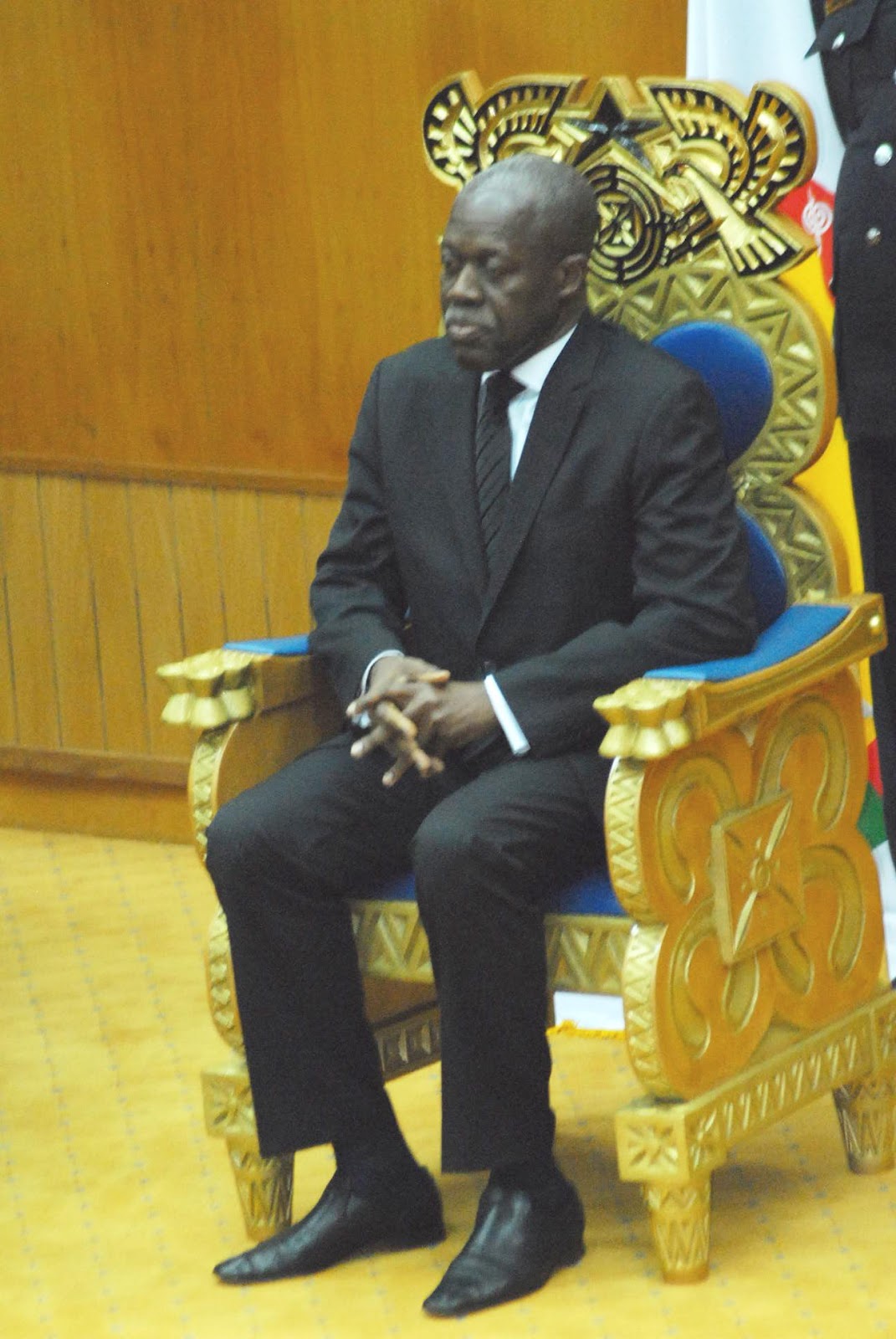 4. He was nominated by President John Dramani Mahama to be the Vice-President a week after Mahama himself was sworn in after the demise of former President, John Atta Mills on 24 July 2012.
5. Amissah-Arthur was a research assistant at the Institute of Statistical, Social and Economic Research between 1974 and 1975.
6. He later joined the Economics Department as a teaching assistant from 1977 to 1978, going on to become an assistant lecturer in 1979.
7. He lectured at the Department of Economics at the University of Ghana between 1980 and 1988. He has also been a lecturer at the Department of Economics, Anambra State College of Education, Awka, Anambra State, Nigeria (August 1981 – July 1983).
8. Amissah-Arthur was married to Matilda Amissah-Arthur with two children.
9. His mission is to help maintain the economy as a strong platform for Ghana's development.
10. He was a Christian and was known to worship at the Calvary Methodist Church at Adabraka in Accra.