The Ministry of Health has announced that there will be a recruitment exercise for private and public trained nurses on July 1, 2019.
However, the recruitment will be for only trained nurses who completed their training from 2012 to 2016 from accredited Health Training Institutions in Ghana.
The recruitment is due to start at 9: 00 A.M.
The Ministry of Health, therefore, urged trainers who want to apply to log onto https://hr.moh.gov.gh to select their prefered agency under the Health Ministry.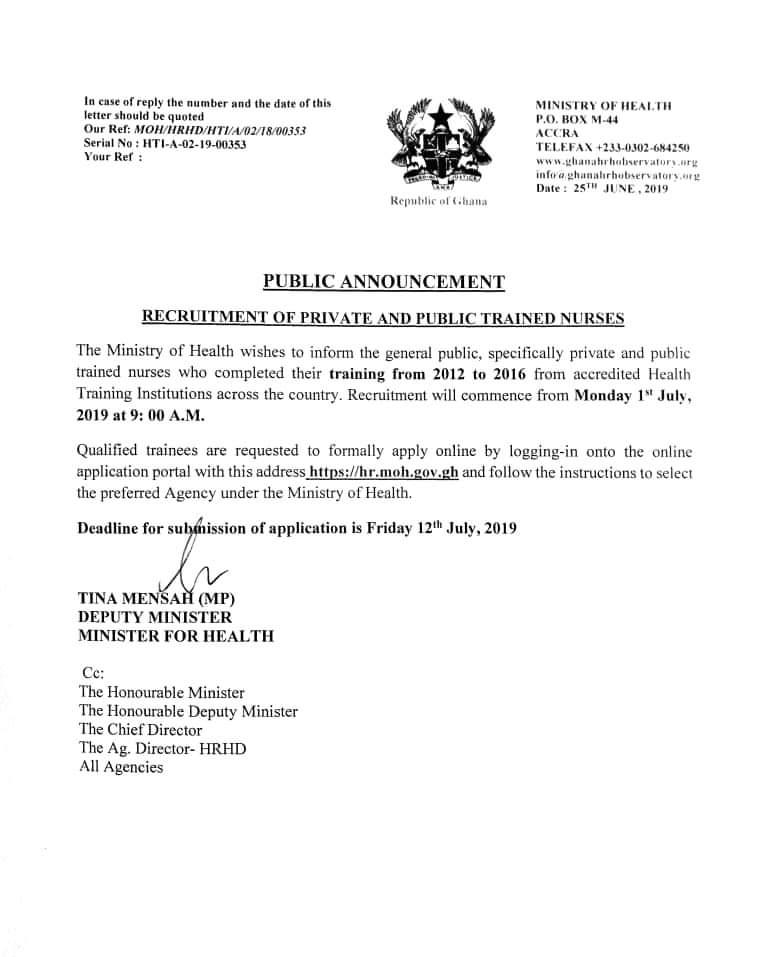 READ ALSO: