Embattled Menzgold CEO, Nana Appiah Mensah, NAM1 has arrived in Accra today June 11 after being acquitted by a Dubai court.
NAM1 was welcomed by some staff of Menzgold at the Kotoka International Airport.
Citi News reporter at the airport said he was picked up by some security officials and is currently at the Police Headquarters.
He is being interrogated and assisting in investigations and is expected to make his arrival official to customers of Menzgold soon.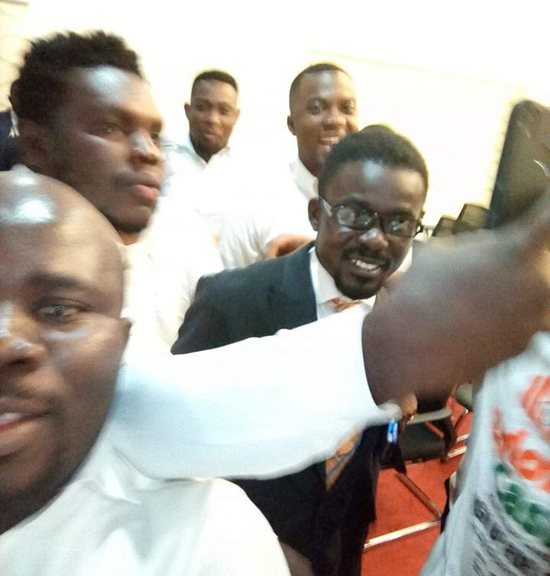 The Dubai High Court last week upheld its initial ruling of the case involving NAM1 and his Arabian debtors, Royal Horizon, the court has again ordered the United Arab Emirates-based company to pay up $39 million owed the Ghanaian.
The court sat on Tuesday, July 2, 2019, over an appeal filed by Royal Horizon.
The court also ordered Royal Horizon to pay NAM1 compensation for the period he has been imprisoned in Dubai.
Royal Horizon, feeling hard done by when the court ruled in April in favour of NAM and Menzgold, filed an appeal to overturn the ruling but the court says the appeal lacked merit.
Case
A Dubai-based businessman reported NAM1 for fraud in May 2018.
Unaware that he was on the Dubai police's wanted list, NAM1 went to the Emirates with the hope of receiving a huge amount of money due him as a result of his earlier transactions with the Emirati, only to be arrested when he presented his passport to undergo immigration formalities.
READ ALSO :