The Police in Takoradi have recaptured Samuel Udoetuk-Wills a kidnapping suspect who broke cell on December 30, 2018 at the Takoradi Metropolitan Police Command.

Udoetuk-Wills was re-arrested on Friday January 4, 2019 by three policemen in an abandoned building in the bush at Kanssawurodu, near Takoradi.
He has since been transferred to the Police Headquarters in Accra.
The Western Regional Police Public Relations Officer Olivia Adiko in an interview with Joy News threw more light on the arrest.
"He was arrested in an abandoned building at Kanssawurodu around 1: am, he gave the police information that, he works together with an accomplice called John who is also a Nigerian"
"According to Udoetuk, victims are with John in Accra, immediately the Regional Commander directed that they should escort the suspect to Accra to find the whereabout of John, so we are hopeful that before the day ends we will get further information"
Samuel Udoetuk-Wills had been arrested on December 22 in connection with the alleged kidnapping and disappearance of a number of girls, for which a circuit court had placed him in police custody to reappear on January 9, however, he mysteriously escaped from cell with the suspected help of his guardians.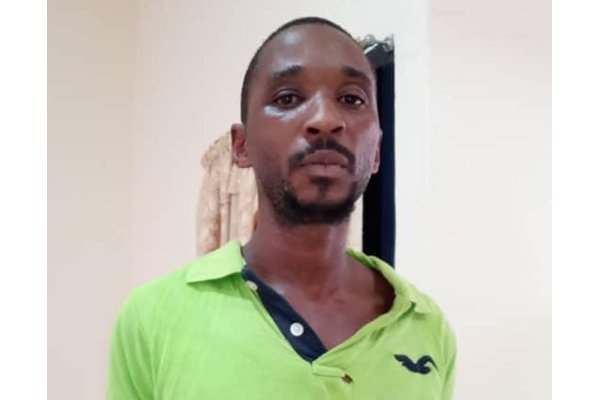 Following his escape, seven policemen were given a 10-day ultimatum to recapture him or face criminal proceedings.
Read also: Woman arrested at Kumasi Prison after attempting to smuggle "Wee and tramadol" to lover