Temporary structures at unauthorized places in the Weija-Gbawe municipality have been demolished.
The two-day demolition exercise, on Monday, 20th and Tuesday, 21st June 2022, was led by the Municipal Chief Executive (MCE), Hon. Patrick Kwesi Brako Kumor.
The MCE was assisted by the Head of Works, Ing. William Okpoti and the Physical Planning Officer, Mrs. Doris Kally Adusei.
Other staff on the demolition team were the building inspectors, members of the taskforce, a combined team of the military and police, and the media.
Prior to the exercise, a three week notice had been given to the owners of the unauthorized structures in writing and public announcement.
Assisted by a pay loader and an accompanying truck, for the collection of the debris, the exercise began at the Oblogo bypass where containers sprawled the road toward the main Mallam- Kasoa highway.
The Choice area of the New Weija East electoral area, specifically in front of the 'London Bar', was next.
The temporary structures on the road reservation and pavements were all cleared.
On arrival at Tetegu- Wassaman, owners of the structures were busily evacuating. They were, therefore asked to continue with the evacuation.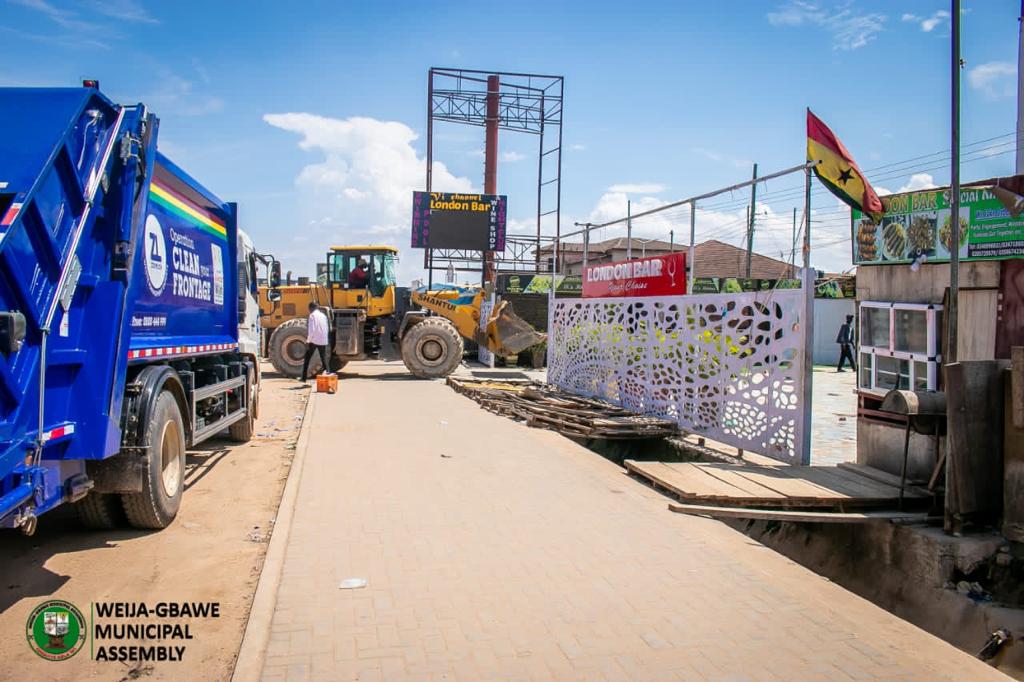 The team visited the frontage of the Weija-Gbawe Municipal Hospital (Akawe), the Mallam junction area to the overpass.
All unauthorized structures in these areas were demolished.
Gbawe Zero/Telecom road, where other structures had been placed, was not spared.
In an interview with the media, Hon. Patrick Kumor (MCE), said all engagements and warnings had fallen on deaf ears.
He said, the impunity with which people act wouldn't be tolerated.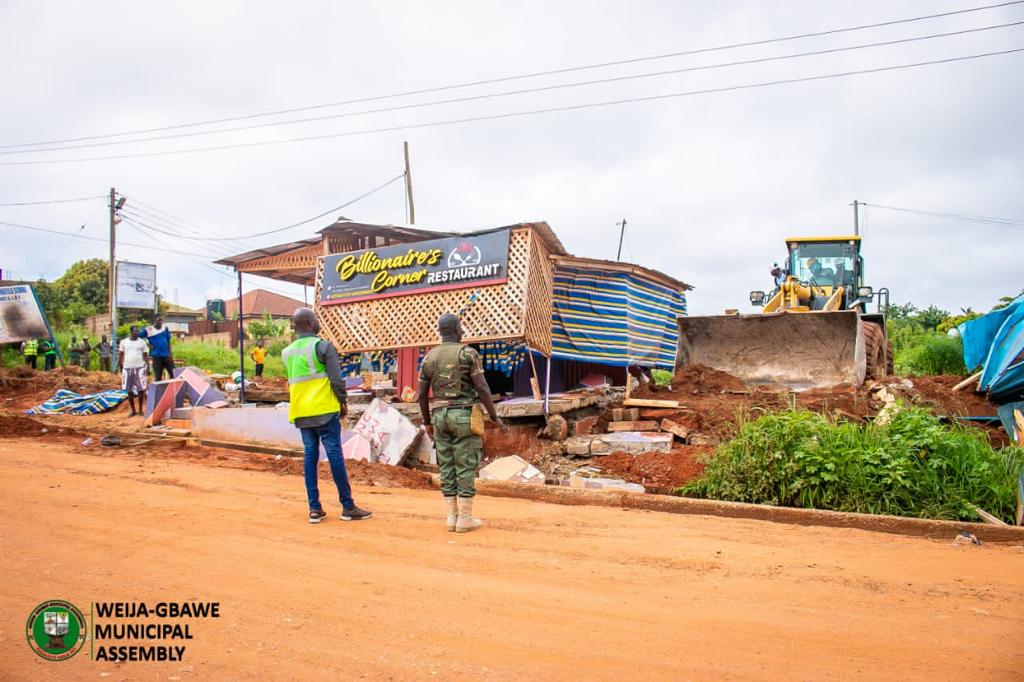 He ended by saying that the exercise would not be a nine day wonder.
Both unauthorized temporary and permanent structures on waterways would be next.