Deputy Minister for Agriculture Kennedy Nyarko Osei has given the Auditor-General Daniel Yaw Domelevo a 24-hour ultimatum to retract and render an unqualified public apology to him for including his name in the latest list of GETfund beneficiaries.
Mr Kennedy Nyarko said Mr Domelvo should have known there was a problem with his inclusion to the list because no money was attached to it. He made this known in a letter addressed today February 25, 2020 by lawyers to the Auditor General.
The letter accused the Auditor-General of being unprofessional and malicious in his work.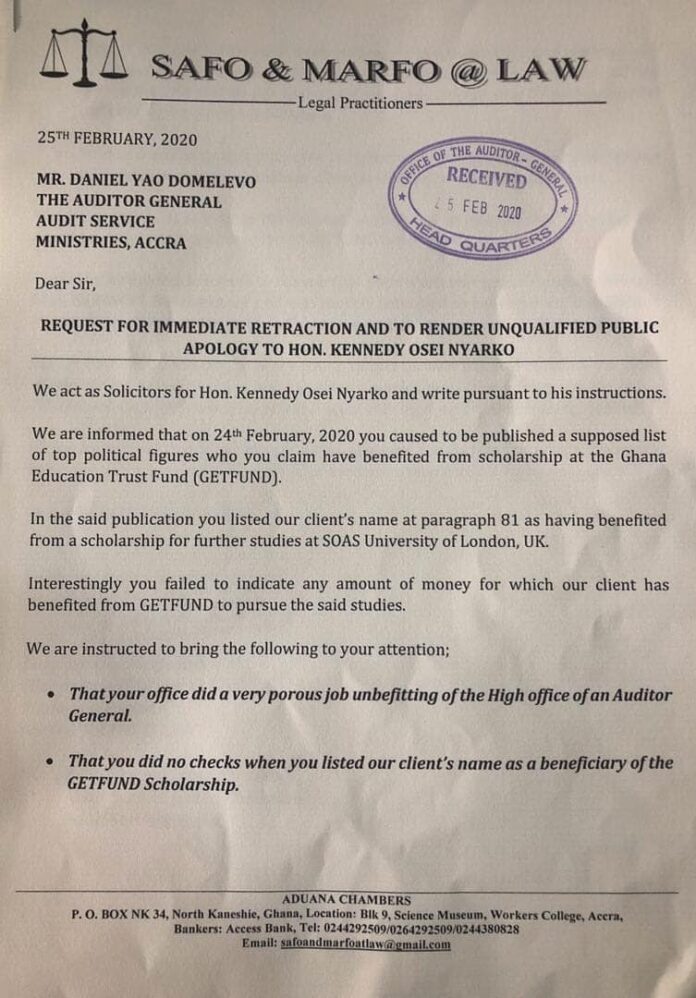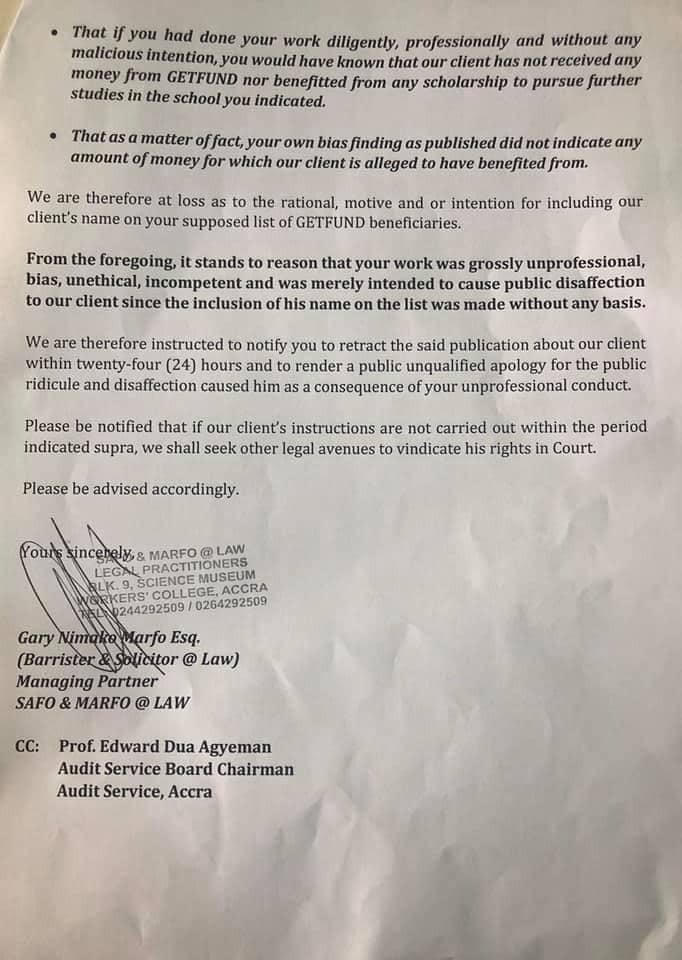 A report from the Auditor General emerged that some MPs and government officials were given scholarships from the GETfund scholarship secretariat to embark on courses abroad.
READ ALSO:Â Auditor-General's report on scholarships scandalous - Ex-GETFund boss
However, the mandate of the GETFund is to grant scholarships to brilliant but needy Ghanaians.
The list including some Members of Parliament and deputy ministers are contained in the report of the auditor general on the Getfund scholarship secretariat.
However, the National Union of Ghana Students (NUGS) has called for investigations into scholarships awarded by GETFund between 2012 and 2018.
The National Union of Ghana Students also called for transparency into the way and manner scholarship funds are disbursed by the GETfund in the country.
Again, pressure group, Economic Fighters League has called for the prosecution of administrators and directors of GETfund whose actions or inactions facilitated processes for scholarships to be awarded to public officials.
Credit : Starrfmonline