Did you know that apart from making the normal fruit juice from watermelon, you can also make watermelon margaritas?
Even though Frozen Watermelon Margaritas isn't so popular in Ghana, it is perfect for any party. It is a refreshing cocktail for a hot day.
Wondering what a Margarita is?
A margarita is a cocktail consisting of tequila, orange liqueur, and lime juice often served with salt on the rim of the glass. The drink is served shaken with ice, blended with ice, or without ice.
READ ALSO: Recipe: Delicious fresh fruits salad
With only five ingredients, these amazing Watermelon Margaritas are so easy to make. Whether you have a birthday party or pool party, this is the tastiest drink recipe and something unique to try.
How can you make the best-frozen margarita?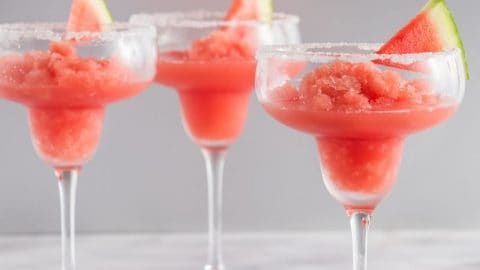 The key to a good Frozen Watermelon Margarita is to freeze your watermelon before making the drink. Using fresh frozen watermelon chunks is much better than using ice. This way, you won't water down the drink.
Ingredients needed to make a Watermelon Margarita are,
* 2 cups frozen watermelon
* 2 cups fresh watermelon
* 3 tablespoons Lime Juice
* 3 tablespoons Simple Syrup
* 1 tablespoon Triple Sec
* 1/2 cup Tequila add more if you like stronger drinks
* Limes and salt for the glass rim
NB: This is a frozen version of this recipe, but you can skip freezing your watermelon for a Margarita on ice.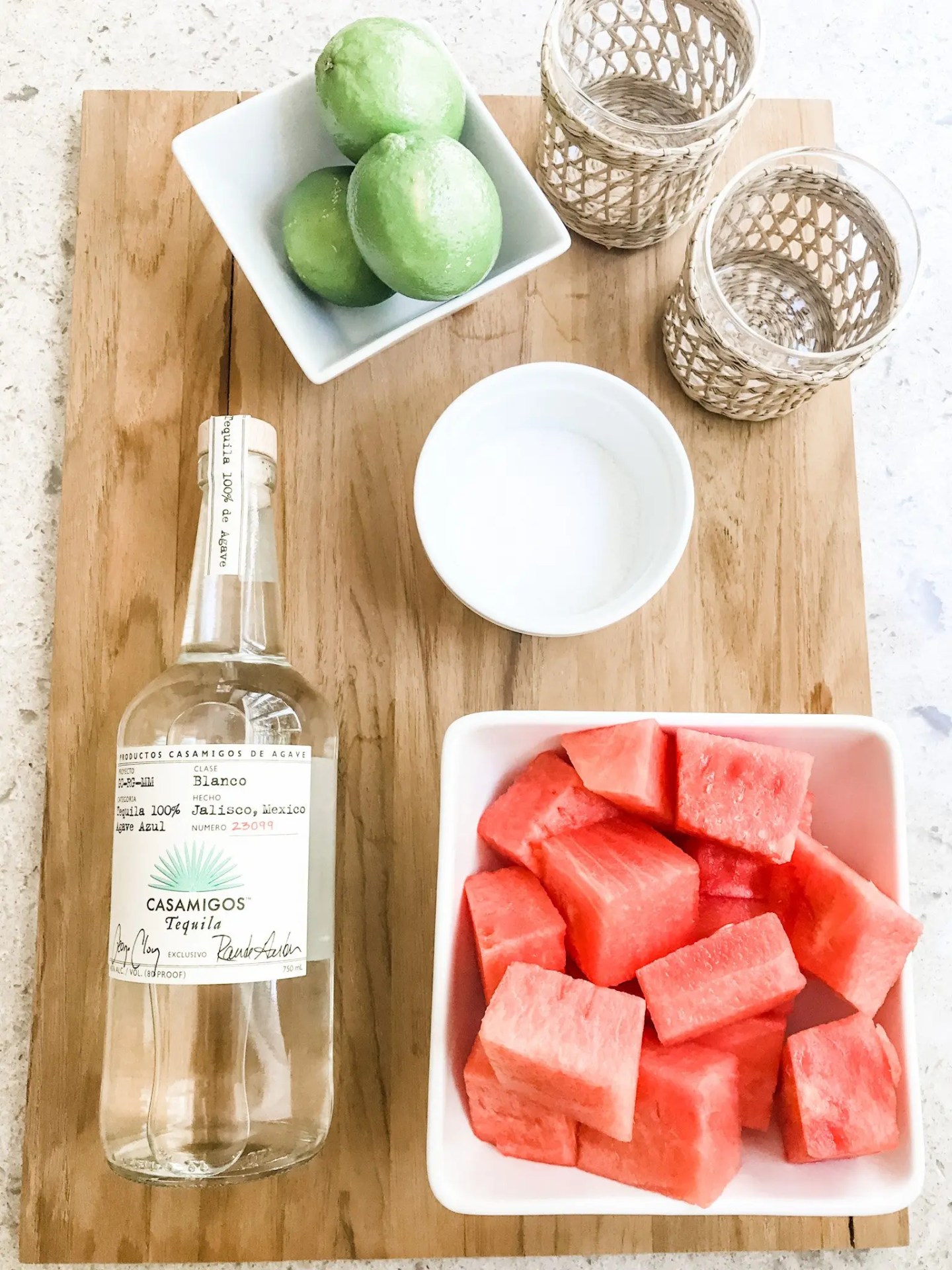 Before you get started, slice a lime into wedges and rub around the rim of a glass. Dip your glass rim into salt and set it aside.
Blend watermelon, lime juice, simple syrup, tequila, and triple sec in a blender. Be sure and taste your mix before serving. Add more simple syrup if your watermelon isn't sweet enough.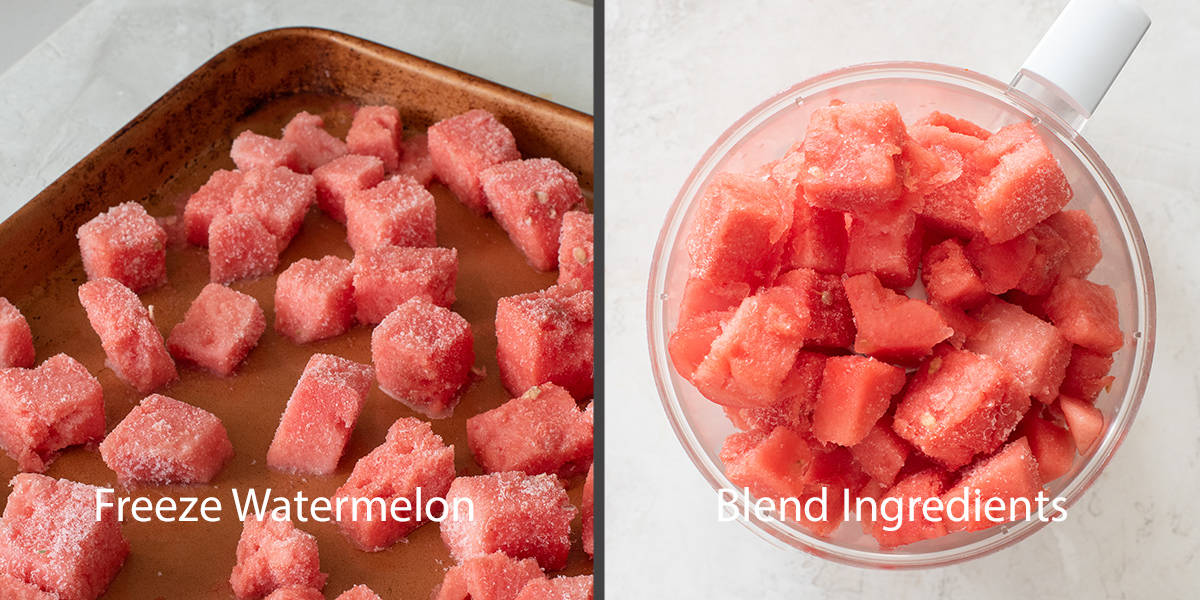 Now pour into a glass and enjoy!