There have been a number of policies hitting our education sector in recent times.
1. Implementation of government flagship program, free Senior High School.
2. Introduction of Double Track System in our Secondary Schools
3.Teacher Licensing( written and to be written by newly trained teachers)
4.Conversion of Colleges of Education(CoE) into Public University Colleges of Education (P.U.C.E)
The free SHS and the double track system have been introduced to make education accessible hence increasing enrolment.
The teacher licensing and the conversion of the CoE to PUCE are also geared towards uplifting teachers standards according to a memo presented to cabinet by the Ministry of Education. (MoE).

I admit the fact that progress has been made in increasing the number of children in our schools in Ghana but there are still many more who are not enrolled and who do not complete due to high-level poverty.
Let us note that increasing access does not necessarily mean quality of education hence reducing illiteracy.
Teaching standards would also be uplifted but how can that be measured and of what use is it if the various classrooms are deficient of the basic requirement such as teachers, Teaching and Learning Materials, pupils reader books, Pupils and Teacher aid?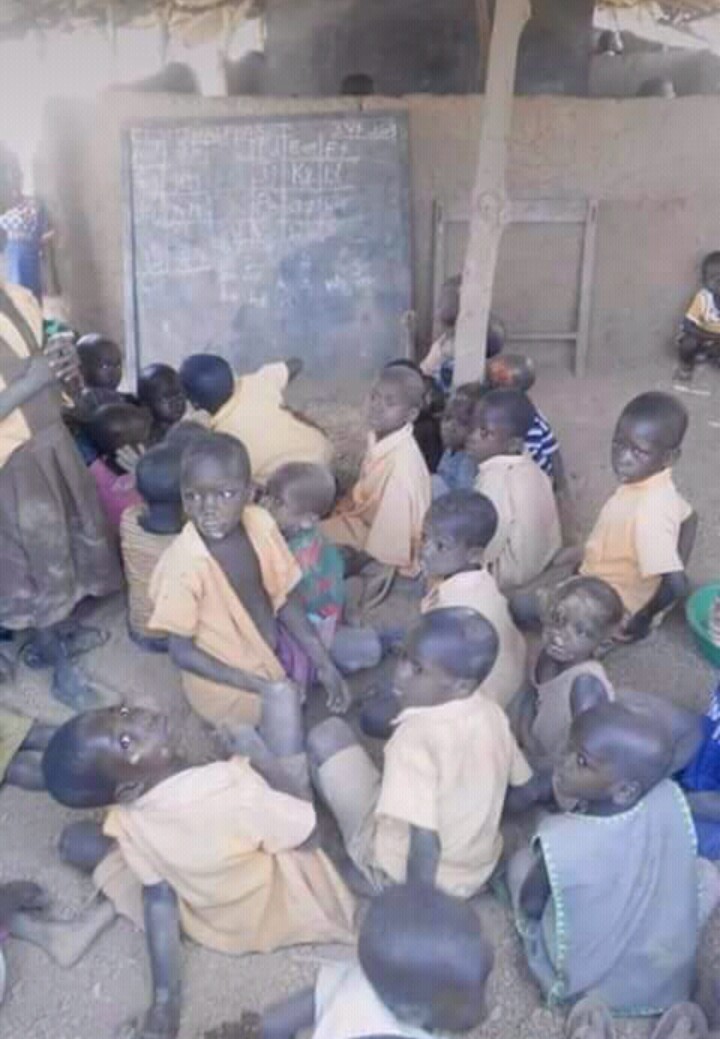 I, therefore, would like to give some recommendations purporting to the uplifting of general educational standards in Ghana.
As a matter of urgency, the government should take steps to address two major issues that negatively affect education in order not for the policies introduced to result to null and void. Since what has come to us is greater than us and we can either live with it or be consumed by it.
1.Educational Curriculum
2.Teacher Welfare.
I will first of all tackle issues of our curriculum and allot a special time to address the issues pertaining to teacher welfare.
Educational Curriculum
A critical observation given to the basic and senior high schools curriculum shows that enough opportunity has not been created to identify, harness, and more importantly, maximise the talent and potential of an individual child for the development of the nation.
It is totally wrong for Ghana to continue with the traditional view of intelligence since the ways of knowing can easily be distorted by another which proves itself better.
Eg. In the past children's readiness for school was determined by putting the hand across the head to touch the ear. It is obvious that yesterday's social intelligentsia will not be today's fools.
The curriculum seeks to use the Intelligent Quotient (IQ) as a measure of aptitude for academic achievement. This has brought about the neglect of children whose IQ are below average.
It is sad to note that, our educational system has not taken advantage of educational theories, propounded by educational psychologist such as Gardener, Jean Piaget etc.
Gardener argues that everyone possesses at least one of the following intelligence though there is the presence of individual differences in thinking, behaviour, capability and ability.
1. Interpersonal and natural intelligence
2.Logical and mathematical intelligence
3.Visual intrapersonal intelligence
4. Linguistic
5.Bodily - Kinesthetics.
It is imperative for the Ministry of Education, Science and finance to team up with the teacher unions and other relevant stakeholders and comes out with a curriculum that has the capacity to improve the quality and maximize every child's God-given talent to meet the country's developmental needs.
An external examination should give way to the building of the profile dimension through teacher observation etc.
The Writer, Ernest Kwame Adade is a teacher who has read and studied all relevant courses regarding Basic Education. He is the immediate past National PRO of the Teacher Trainees Association of Ghana TTAG.