President Akufo-Addo has wished all farmers and fisherfolks in Ghana a happy 35th Farmers' Day.
Ghana today will be award farmers and fisherfolks who have worked tirelessly to contribute to the growth of the Ghanaian economy.
The event is currently ongoing at Ho, Volta Region.
READ ALSO: Ghana marks 35th edition of National Farmers Day today
President Akufo-Addo in a message to all Ghanaians said agriculture must be taken seriously because it will always be central to Ghana's development.
Portions of his message read: "Agriculture will always be pivotal and central to Ghana's development efforts, and my Government will continue to prioritise and support agriculture to make the sector one of the most viable and major driving forces of Ghana's economic development."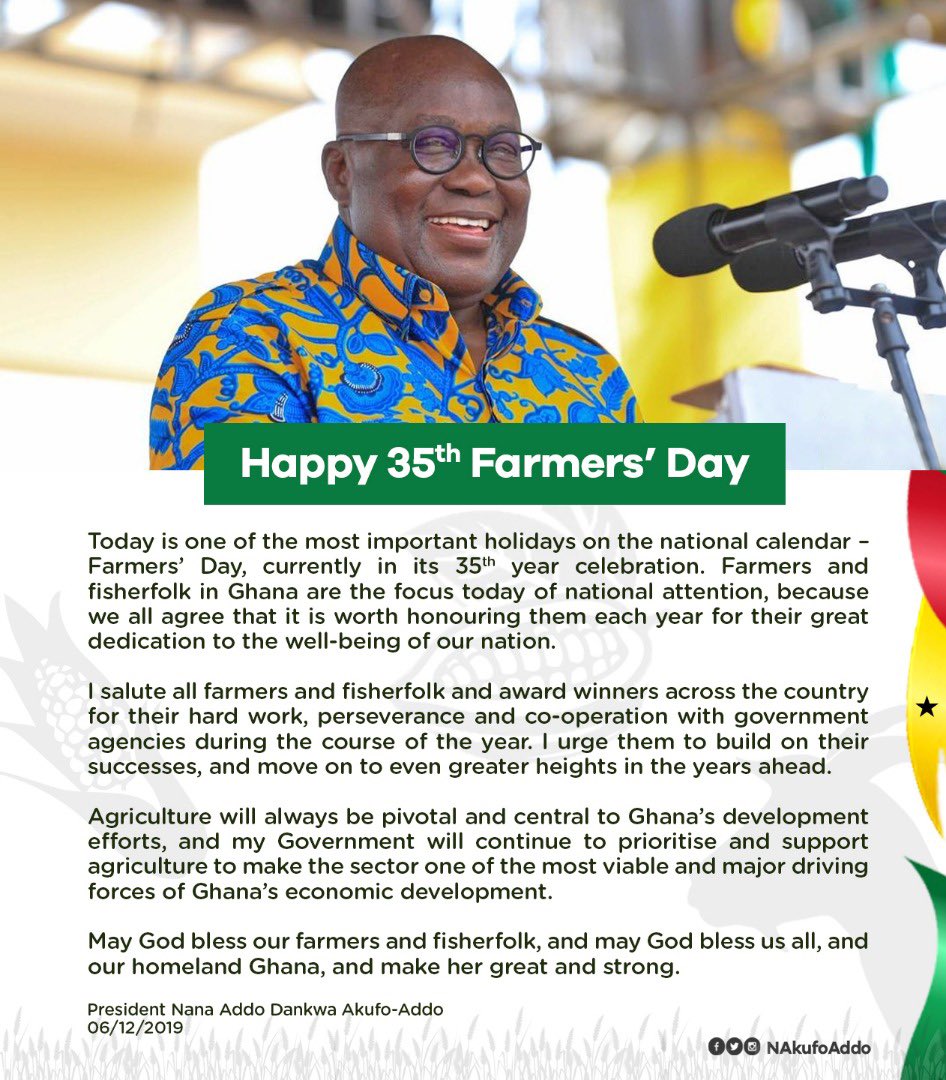 Agriculture contributes to 54 % of Ghana's GDP, and accounts for over 40 % of export earnings, while at the same time providing over 90 % of the food needs of the country. Ghana's agriculture is predominantly smallholder, traditional and rain-fed (SRID, 2001).
The Farmers Day celebration, which was introduced by the erstwhile Provisional National Defence Council government in 1985, is aimed at recognising the vital role played by farmers and fishers in the country's economy.