Security Analyst, Dr Kwesi Aning has come to the defence of some Police officers who were present at Bawaleshie during the Ayawaso by-election violence but did not prevent the masked men from assaulting some individuals at the ground.

According to Mr Aning, most of these Policemen would have lost their jobs if they had tried to prevent the masked men who are said to be from the National Security.
Videos from the by-election in Bawaleshie saw some well built masked men who came in a Police SWAT vehicle clashing with some people said to be NDC members, which resulted in a shooting incident injuring at least 13 people.
Another video saw one of the men assaulting MP for Ningo Prampram Sam George, a Police officer close to the scene watched on helplessly.
This, Mr Aning says it is not their doing because they could be sacked if they had intervened.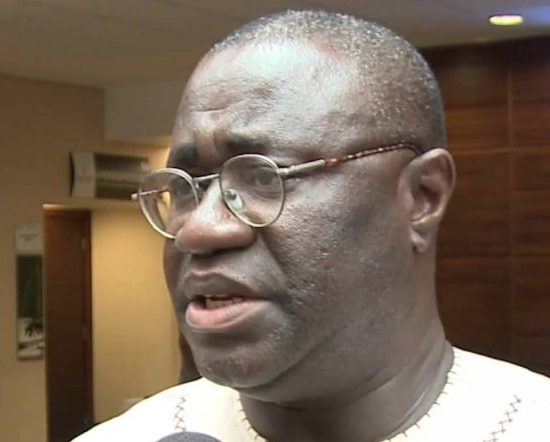 Security Analyst, Dr Kwesi Aning
"You saw a lot of Policemen when the violence was ongoing, it is not as if they don't know their jobs but they will lose their jobs if they had tried to intervene"

"I have had countless messages from security officials who have told me they have been disempowered"

Mr Aning who spoke on NewsFile on Joy FM said Vigilantism has now taken over the country and that could come at a cost.

"Vigilantism has taken over the country in such a way that it's now a threat to our country"

"Political violence has become the most valuable currency in our country probably the most important currency right now".

The Ayawaso by-election violence has made the government set up a Commission of Inquiry to investigate the issue.
Read also: