The National Women's Organiser of the opposition National Democratic Congress (NDC), Dr Hanna Louisa Bissiw is calling on the Akufo-Addo government to rescind their decision to hand over the Komenda Sugar Factory to a private investor.
Ms Bissiw speaking to Radio XYZ on April 15, 2019 described the move to sell the Komenda Sugar Factory as evil and total rip off and stressed that it is not in the interest of the country, particularly the inhabitants of the Central Region who are supposed to directly benefit from the $35 million facility revamped by the Mahama administration.
She said she was worried and wondered why the government whose campaign was on the back of industrialisation would turn around to "auction" the important state facility in the name of revamping it.

She, therefore, appealed to Ghanaians especially residents of the Central Region to contribute some monies and give it to the government in order to prevent the sale of the factory.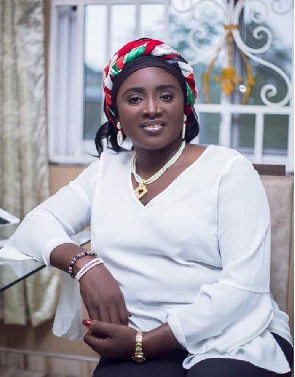 Dr Hanna Louisa Bissiw
Dr Bissiw would not mind leading a campaign to raise $12 million for the government to stop the sale of the factory.
"I am appealing to my people in the Central Region to contribute to raising money for Akufo-Addo and his government so they don't sell the factory," Dr Bissiw said.
It will be recalled that earlier this month, the Minister for Trade and Industry Alan Kwadwo Kyerematen told Parliament there are plans of handing over the Komenda Sugar Factory to a new strategic investor by the end of April.
He announced that government had conducted a technical audit into what caused the shutdown of the factory months after it was opened for operations.

"The Ministry in an effort to put the Komenda Sugar Factory in production decided to initiate a new process in consultation with the transaction advisers to attract another strategic investor to acquire the assets of the Komenda Sugar Factory. I envisage that the final decision in respect with this matter will be taken by end of April," Mr Kyerematen explained.
The Komenda Sugar Factory was built in 2016 with a capacity to crush 1,250 tonnes of sugarcane per day. It was expected to reduce the importation of sugar estimated at 375,000 tonnes into the country.

It remained shut a few months after it was inaugurated. The government has linked its shutdown to financial and technical challenges.

According to the government, an audit report on the Komenda Sugar Factory shows it has devalued to $12 million.

Read also: