Only 15 Members of Parliament were present when sitting commenced on Thursday, March 21, 2019.

This was a worrying situation for the Speaker of Parliament Prof. Mike Ocquaye who urged MPs to take sitting seriously.
He said the MPs need to prioritise sitting at the plenary over anything else.
"In a way, we have an appointment with the good people of Ghana, particularly the young ones, who come to listen to their Parliament," he said watching a near-empty parliament and a packed gallery.

"I will pray that we take this obligation seriously. If we take our nation seriously we will take this obligation seriously," Speaker said Thursday.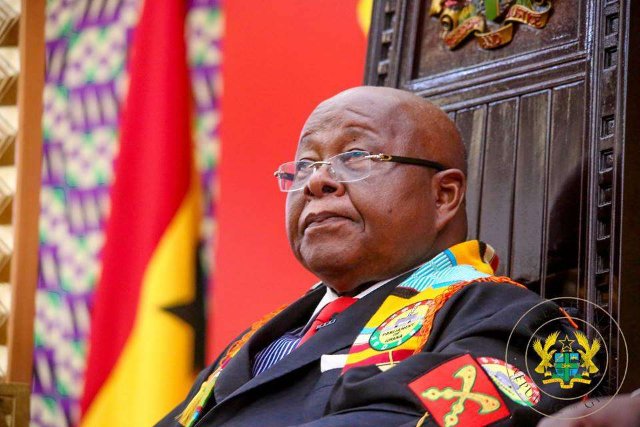 Speaker of Parliament Prof. Mike Ocquaye 
Health Minister Kwaku Agyemang Manu who was expected to respond to questions was not present when sitting commenced and Majority Chief Whip Ameyaw Kyeremeh told the house he was unable to reach the minister for explanation on why he could not show up.

Minority Leader Haruna Iddrisu urged ministers to take the house seriously.
READ ALSO: