The Ministry of Youth and Sports has come clear on news circulating that President Akufo-Addo's daughter Gyankroma Akufo-Addo was contracted to airlift Black Stars Supporters Union to Egypt, provide them with hostel and food for the period of the tournament.
Media reports suggested that the government spent $20,000 on each supporter to be transported and Ms Akufo-Addo pocketed a total amount of $2,400,000 for airlifting 120 supporters to the tournament.
On Thursday July 4, 2019, Member of Parliament for Odododiodio constituency Hon. Nii Lante Vanderpuye blasted Sports Minister Isaac Asiamah for defying the Government's white paper on the 2014 World Cup Commission of Enquiry.
The former sports minister alleged that taxpayers money have been used to sponsor fans to Egypt for AFCON 2019 and the action is wrong following the recommendation of the white paper.
In a release signed by Isaac Asiamah, the Ministry says such reports are false and a well-calculated attempt to soil the family name of President Akufo Addo.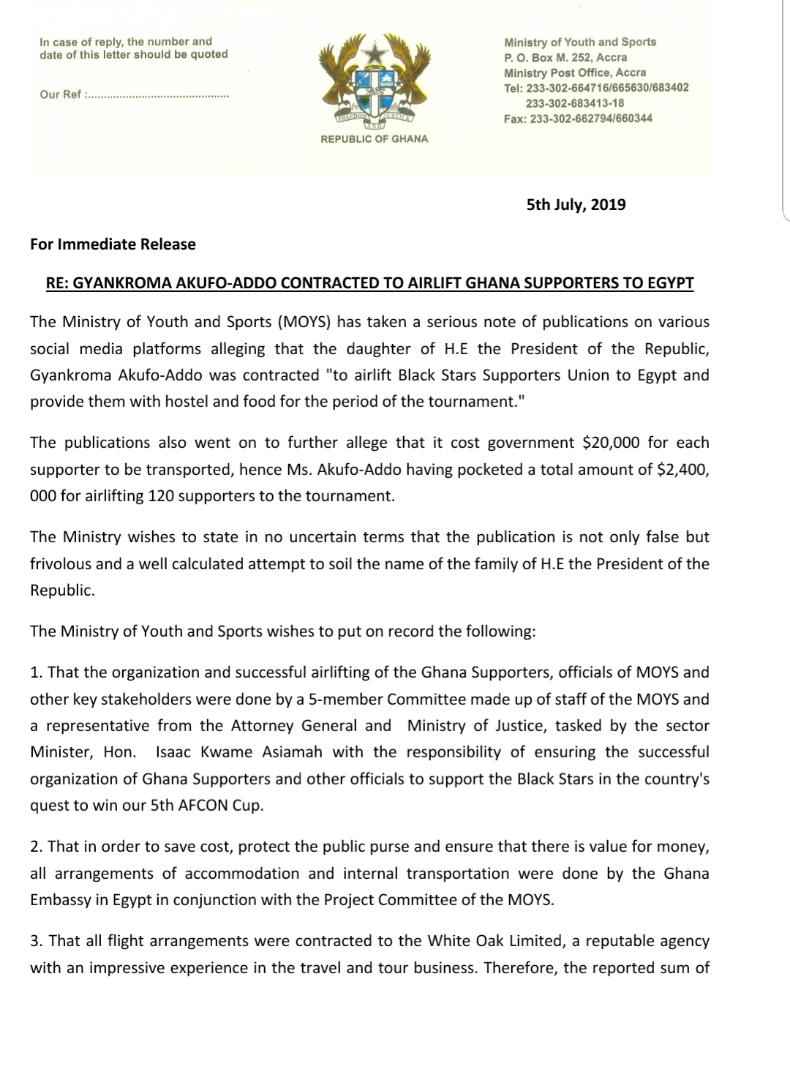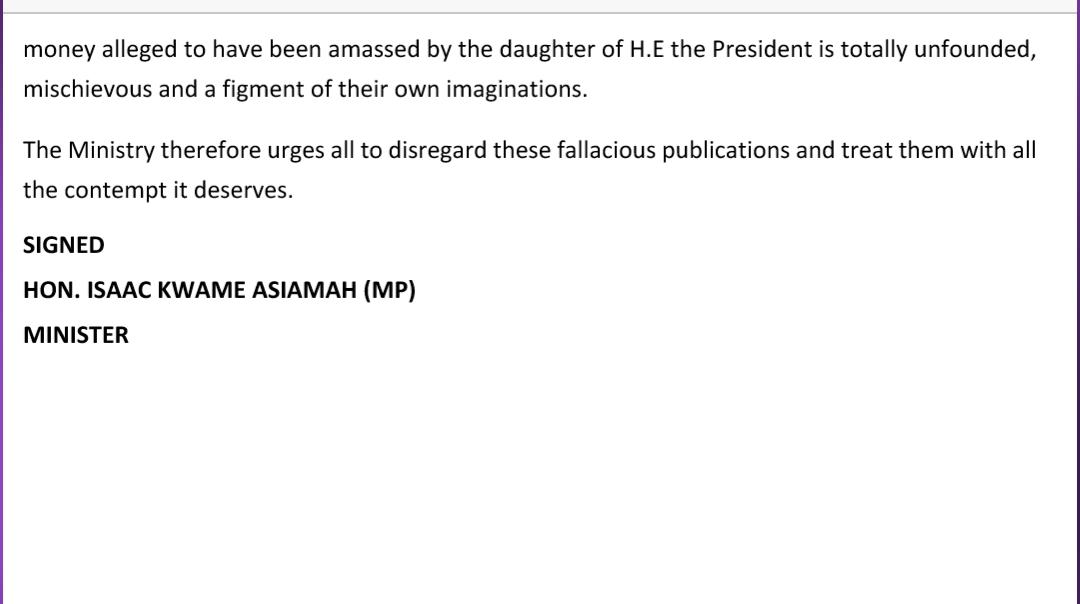 READ ALSO: