Ajax midfielder, Abdelhak Nouri, who went into a coma after collapsing during a friendly match on July 8, 2017, has woken up.
Nouri woke from his coma on August 5, after more than a year, reports JOE UK

According to reports in the Netherlands, the 21-year-old regained consciousness earlier this month and recognised and communicated with his family.
Read also:Ajax midfielder Abdelhak Nouri collapses during pre-season friendly
The promising footballer had been in a coma after losing consciousness during a friendly match in Austria, which was part of the Eredivisie club's pre-season training camp.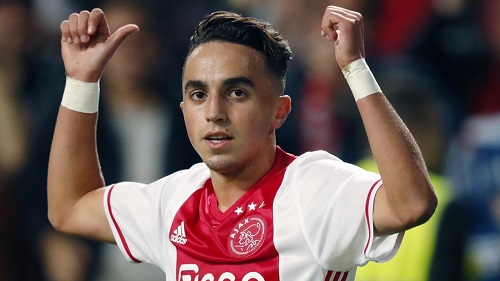 Nouri stepped away from the action during the match and lay to the ground, before losing consciousness and suffering cardiac arrest.

In the aftermath of the incident, it was revealed that the Dutch FA and Ajax had been aware that Nouri had a pre-existing heart condition as far back as 2014, something his family claim they were not told about.
Read also:Fly TV Directors cited for Contempt over unauthorized Premier League broadcast
Ajax later took full responsibility for the player's injuries and said that the care was not to the required level.
Source: punchng.com