Dreams FC Administrative Manager, Ameenu Shardow has lauded the qualities of their latest signing Joseph Esso, stating he brings wealth of experience on board.
Esso on last week became the latest player to join the Still Believe lads ahead of the upcoming 2020/2021 Ghana Premier League season on a two-year contract.
The striker joined the Dawu-based side as a free agent after deciding not to extend his stay with Hearts of Oak after a 3-year stint.
Speaking on the capture of the Black Stars B striker, Ameenu Shadow maintained that his outfit have solved a major challenge that they have been facing for the past seasons.
He believes Esso addition of being an experienced player would make those around him better.
...  from goalkeeping up to defensive midfield positions we are very solid and in fact, for the past two seasons, we have been one of the least conceding teams in the top flight. The only problem is that we've had issues in putting the ball at the back of the net," Ameenu Shardow told Citi Sports.

Joseph Esso doesn't only bring putting the ball at the back of the net but his play fits into the kind of system the coach wants to play. He is going to make the players around him much better."
Joseph Esso, meanwhile, says he can't wait to get started. According to him, he won't find difficulty in adapting to his new environment as the players will help him settle quickly due to the relationship he has with some of them at the national team level.
He maintained that he is eager to meet his new teammates.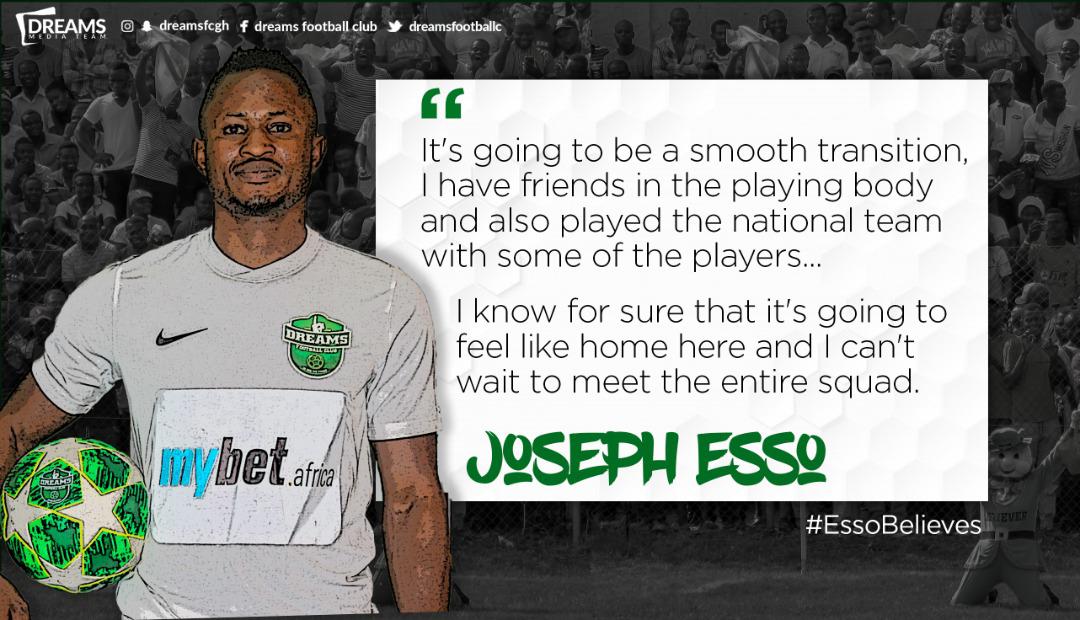 Joseph Esso will have to wait a little while to get started as football activities in the country has been suspended due to the Covid-19 pandemic however, the Ghana Football Association as announced there the 2020/21 will commence on the second week of October pending approval from government.