Lionel Messi splashed out £175,000 on 35 gold iPhones for his World Cup-winning team and their staff.
The Argentinian star commissioned the 24-carat devices for every member of the winning squad and had them delivered to his Parisian apartment on Saturday.
READ ALSO: Argentina win dramatic World Cup final on penalties
Each phone has the player's name, number and the Argentinian logo engraved on it.
Last night a source said: "Lionel wanted to do something special and blingy to celebrate his proudest moment.
"He got in touch with entrepreneur Ben Lyons and they came up with the design together.
Ben, CEO of iDesign Gold, said: "Lionel is not only the Goat but he's one of IDESIGN GOLD's most loyal customers and got in touch with us a couple of months after the World Cup final."
"He said he wanted a special gift for all the players and staff to celebrate the amazing win but didn't want the usual gift of watches.
"So, I suggested gold iPhones inscribed with their names and he loved the idea."
Argentina triumphed in Qatar last year — with Messi, 35, named Player of the Tournament.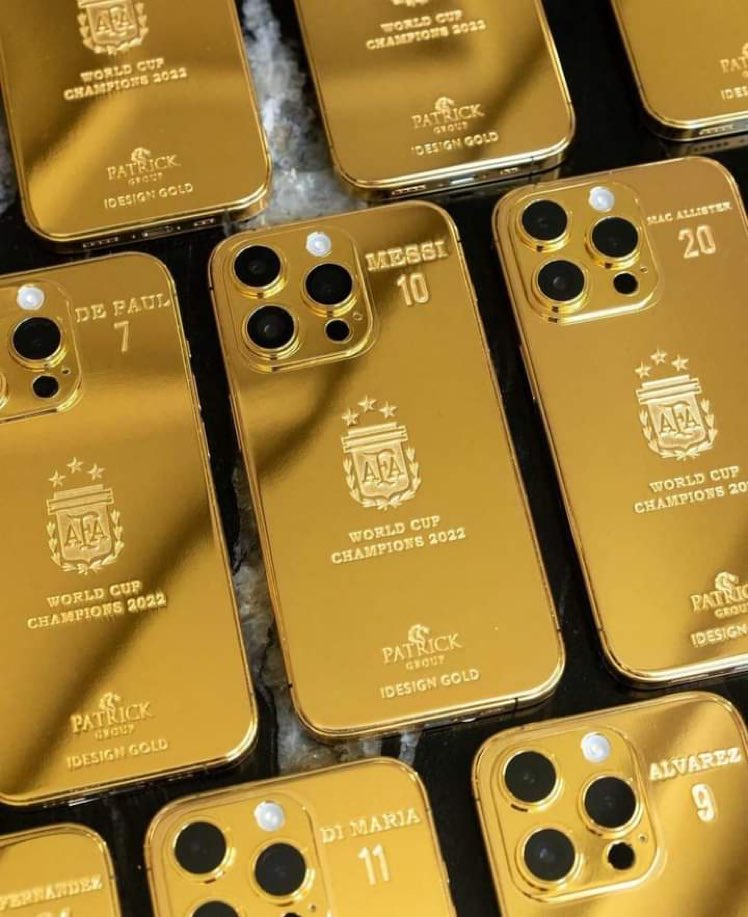 Source: Thesun