The Magnetic resonance imaging (MRI) has disqualified two Ghana U-17 (Black Starlets) players from taking part in the qualifiers for the Africa Juvenile Championship.
The two players namely winger Adams Saad and midfielder Emmanuel Bio were disqualified after failing to reach the grade.
Both players at the time of joining the Ghana U17 camp were within the approved MRI grade but this has changed in the course of almost four months in camp.
Head coach of the Black Starlets Karim Zito has expressed his disappointment with the situation.
"It was very heartbreaking to learn that these two players will not be in my team for the tournament," he told FootballmadeinGhana.com.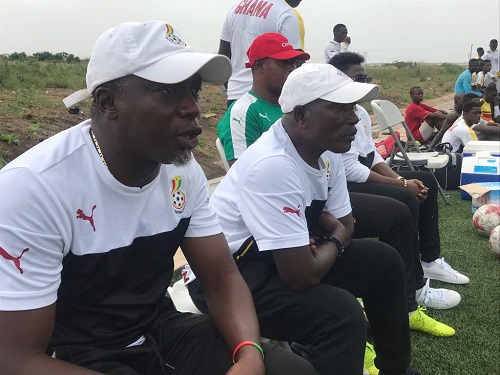 "They were very key to my plans and have been playing so so well.

"It is very unfortunate and I feel for the boys but then what can we do?"
Karim Zito will have to find a replacement before he travels with the team to Niger on Monday August 27, 2018.
Read also:Kasim Nuhu's Hoffenheim debut ends in a 3-1 loss to Bayern Munich
Ghana will take on hosts Niger and Togo in the group phase of the newly adopted qualifying format for the 2019 U17 Africa Cup finals to be staged by Tanzania.