The 22nd edition of the FIFA World Cup, Qatar 2022 opening ceremony took place on Sunday, November 20 at the Al Bayt Stadium.
Award-winning actor, Morgan Freeman, Jungkook and several others delivered a message of unity and inclusivity.
The World Cup 2022 is underway and will end on December 18, 2022.
Below are some pictures from the opening ceremony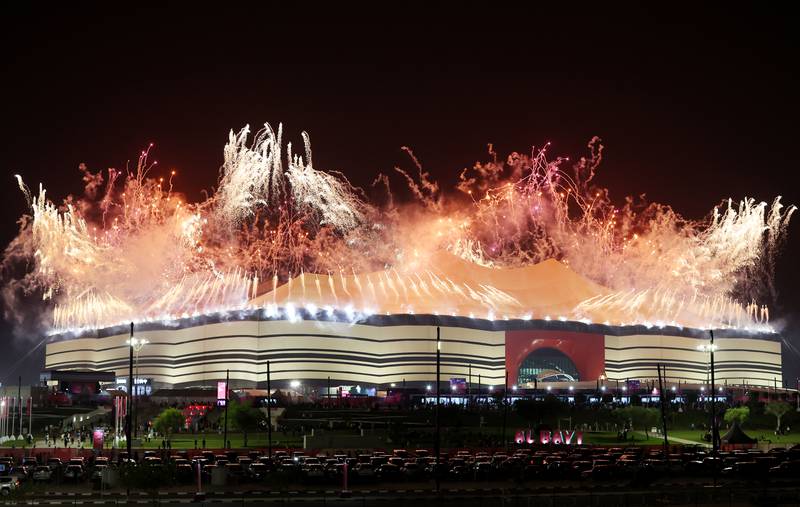 Fireworks explode during the show. Getty Images