Ghanaian International Striker, Raphael Dwamena has clinched his first trophy, the Ciudad de Albacete Trophy with his new side Levante UD after beating Albacete in a preseason friendly.
Levante UD clinched the Ciudad de Albacete Trophy after beating Albacete on penalties after the game ended 2-2 after 90munites.
Raphael Dwamena,22, came on as a substitute and helped his new club win the preseason friendly trophy.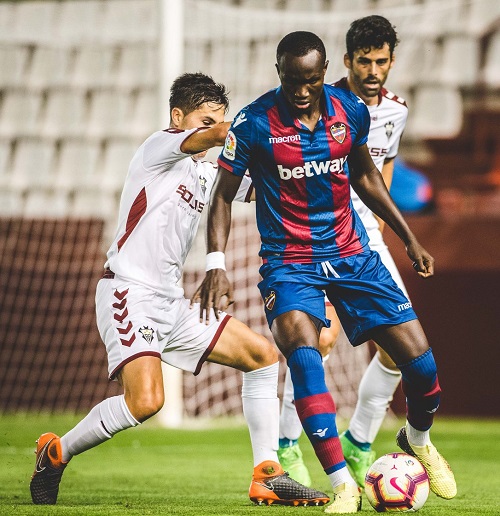 Read also:"Heading should be ban in football"- Brain injury expert
Raphael Dwamena signed a four-year deal at Levante UD on