Belguim comfortably beat Panama 3-0 in their opening Group G game at Russia 2018.
Panama made life very difficult for Belgium in the opening exchanges and managed to hold Belgium to a 0-0 first half.
It was in the second half that Belgium showed their superiority.
In the 48th minute, Belgium had a corner and the ball was floated into the penalty area and only half-cleared.

Napoli forward Dres Merten who was standing on the edge of the Panama box sent a stunning volley into the net to make it 1-0 to Belgium.
Then the Lukaku party started, he had the fewest touches among all the Belgium players in the first half but made no mistake as he headed home a perfect pass from De Bryune in the 69th minute to make it 2-0 to Belgium.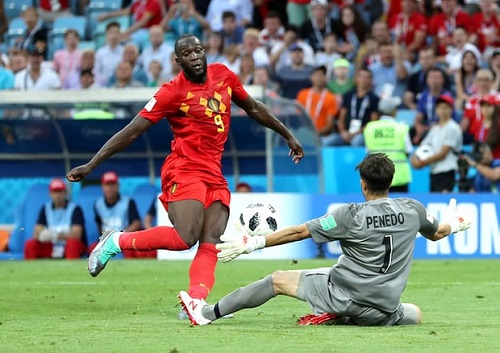 Belgium surged forward for more goals but had to settle on a 3-0 scoreline.
Latest sports news from Prime News Ghana