Member of the Ghana Swimming Association, Sara Asafu-Adjaye has bemoaned the unfair decision for the exclusion of swimming in the list of National Sports Authority 14 non-contact sporting disciplines. 
The NSA on Monday revealed the lists of non-contact sports that have been given the green light to resume activities.
The list follows that of PresidentAkufo-Addo directives that individual, non-contact sports can go ahead and train.
READ ALSO: Ghana football needs divine intervention - Albert Commey
In a release signed by the Ag. Head of Public Relations at the National Sports Authority Charles Amofah said, despite competitive sporting events and games still remain suspended till further notice, these games can resume.
Disciplines such as athletics, golf, tennis, table tennis have all been cleared to return.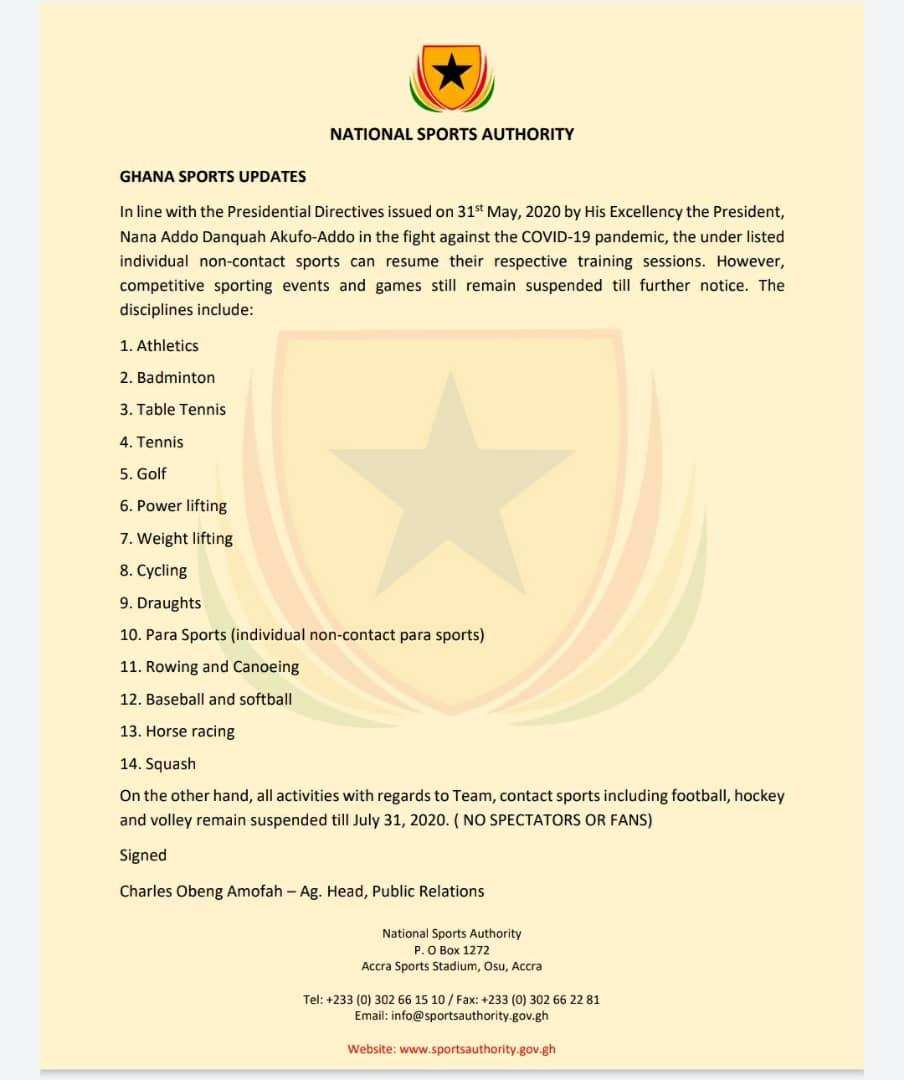 However, swimming is missing from the list as it is believed the chlorine in the pool kills the coronavirus while swimmers compete in different lanes. 
Reacting to the exclusion of swimming from the list, Sara Asafu-Adjaye said the decision was unfair.
"I think it was an unfair decision and I'm hoping it was an oversight because swimming maybe one of the safest non-contact sports actually at this time because the water is heavily chlorinated and we know that chlorine is one of the tools used to fight the virus.

If you go to the Centers for Disease Control and Prevention (CDC) site, they have given the directive for maintaining safety and public swimming pools and water playgrounds during COVID-19.

"The only danger you will have at a swimming pool is the surfaces that you touch, the handrails, the shower and maybe door handles."

"The thing about swimming is that before you go into the water, you shower, wash your hands and the water you are going into is chlorinated and that is going to protect you."

"You come out, you shower again. So it is one of the sports that you know that you will be clean at the end of the day."

"So I personally don't think it is fair swimming has been excluded from the list."