Some players naturally have the spotlight on them but others, irrespective of their "invaluableness" do not attain the credit and recognition they warrant. They work their socks off and produce a good performance on a consistent basis but still overlooked.
In this article, PrimeNewsGhana sports take a look at the top 10 players who are underrated and overlooked at the moment.
10. Jese Lingard 
Jesse Lingard has been utterly underrated as many see him as an average player with no exceptional quality. The English attacker might not have the enticing dribbling skill but he is the most instrumental player in quick transitions for Manchester United. His hold up play, movement, (where to run, when to run) coupled with his ability to hide and find pocket spaces is absolutely brilliant. Lingard predominantly scores stunning and spectacular goals notably the goal that won Manchester United the FA Cup trophy against Crystal Palace in the final with other goals against Watford at Vicarage Road, against Derby County at Old Trafford, and against Middlesbrough at the Riverside stadium.
9. James Milner
James Milner is one of the most underrated players in the world. The English man is also arguably the most versatile player in England as he can feature as a right back, left back, a defensive midfielder, offensive, and attacking midfielder. Milner's awareness allows him to pass the ball from a range of positions to teammates making forward runs, as well as giving him the confidence to take on defenders. The English midfielder creates scoring opportunities, as well as taking the ball past defenders but usually underrated due to his form in front of goal. Milner does not score many goals, he does have a good record at providing assists.
8. Tiago Alcantara
The Spaniard's career has been hampered by injuries but on a good day, he is one of the best midfielders in the world at the moment. Tiago Alcantara is a highly creative and technically gifted playmaker, with excellent dribbling skills and ball control, which allows him to operate effectively in a deep-seated playmaking role as a central midfielder. He also has the quality to play as an attacking midfielder. Surprisingly, the limelight is never on him.
7. Marc-André ter Stegen
The likes of Jan Oblak and David De Gea are enjoying the recognition, but equally, Marc-André ter Stegen is one of the best goalkeepers in the world but predominantly gets overlooked despite his tremendous saves. The German goalkeeper is invaluable for the Blaugrana since he joined the club but the limelight is always on Messi, Iniesta, and Suarez. He is by far best passing goalkeeper in the world at the moment. Ter Stegen is a consistent goalkeeper, with quick reflexes, good decision-making, and excellent shot-stopping abilities. The shot-stopper is also known for his control and accurate distribution of the ball and often functions as a sweeper-keeper, due to his ability to play the ball out from the back.
6. Son Heung-Min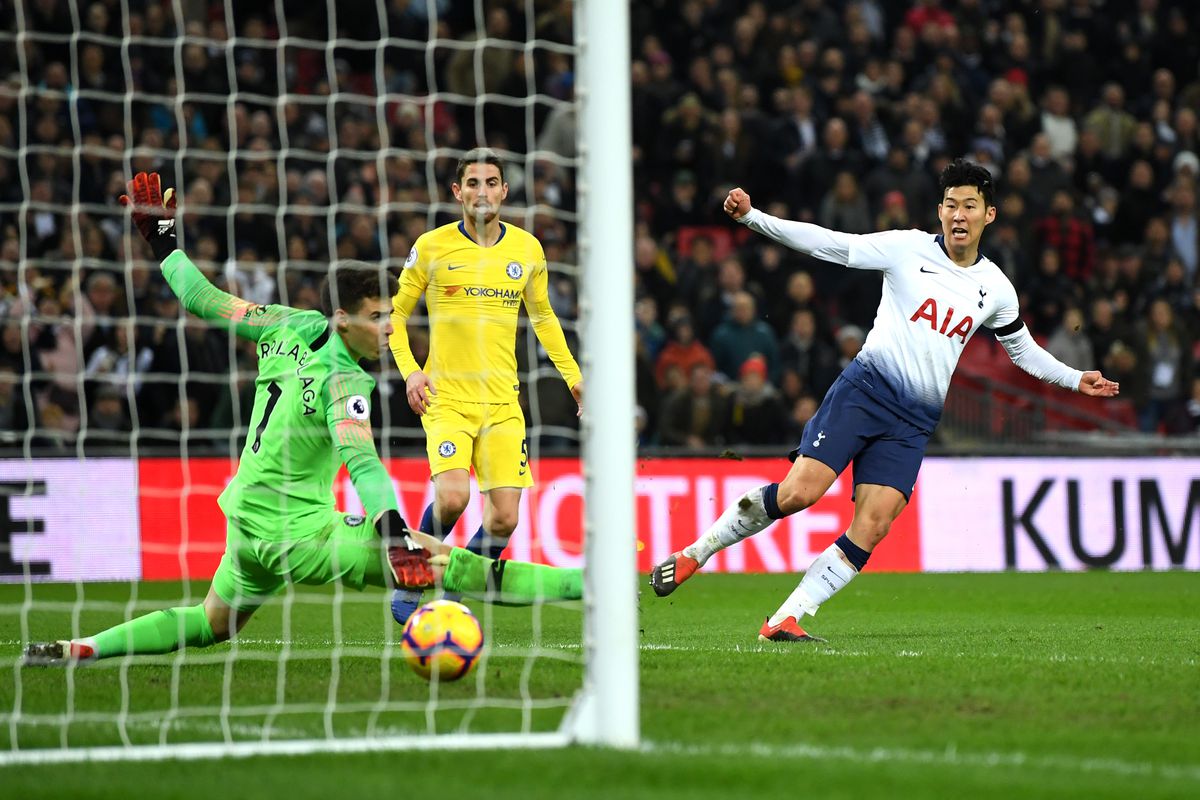 Surely, the obvious most underrated forward in the Premier League is Son Heung-Min. The South Korean is an extraordinarily talented player with brilliant ball control, electrifying pace and wonderfully execute chances. He is a constant threat, cutting from the wings and giving the defenders a tough time with his nimble footwork. The agile forward has netted seven times and registered three assists for the Lylliwhites this season in the English Premier League.
5. Christian Eriksen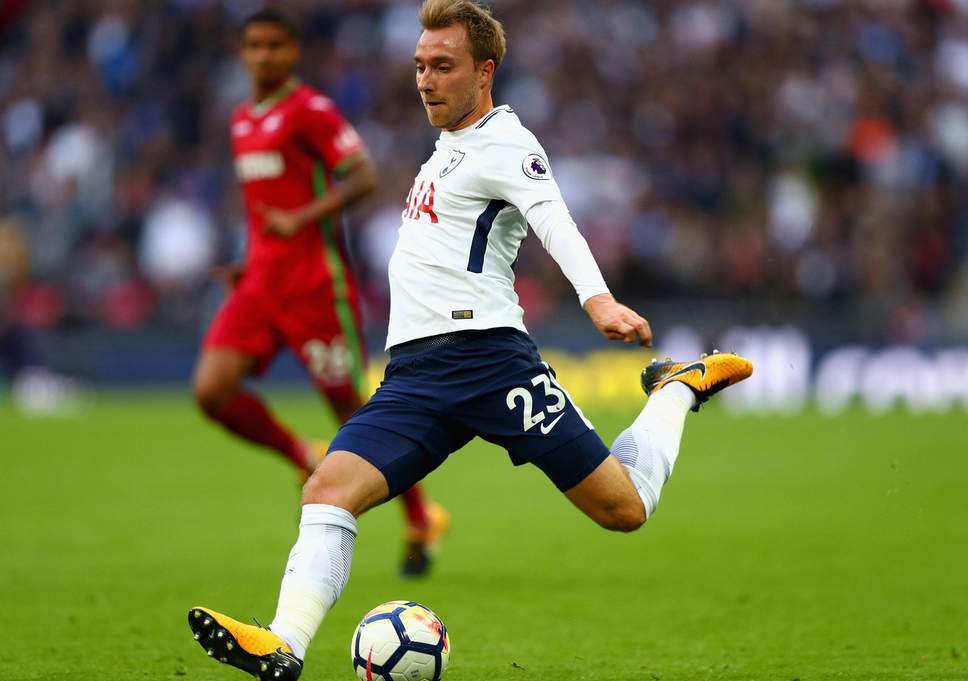 Another Spurs man who is underrated is Christian Eriksen. The Danish gem joined Tottenham after the club missed out on signing Willian. It seems to have been the best decision now as the midfielder is instrumental in everything good Spurs offer on the pitch. The creative midfielder is also versatile, capable of playing all the three positions behind the striker. He is predominantly known for his competence in set pieces, vision and long-range strikes.
4. Diego Godin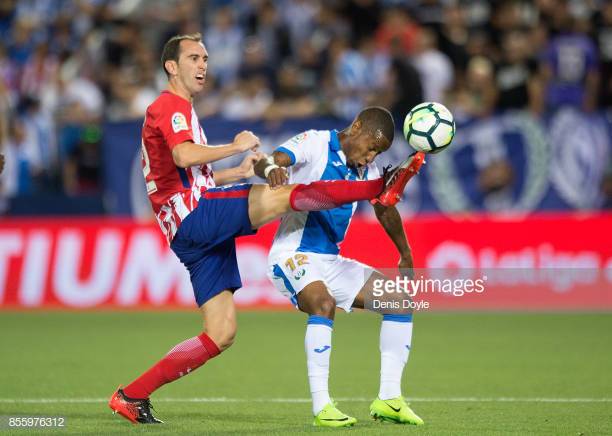 Probably, because of the pedigree of Atletico Madrid, the Uruguayan is not attaining much credit but he is one of the most robust and consistent defenders at the moment in world football. His superb performance has made him become a mainstay in that Atletico backline. He's a natural leader who has excellently adapted to numerous central defensive partners including João Miranda, José Gimenez, Stefan Savić and Lucas Hernández, surprisingly, his starting place has never been in doubt. Godin is a combative defender with good passing attribute coupled with potency in front of goal.
Read also:Top 10 richest African footballers in 2018
3. David Silva
When Manchester City win a man, it is either Aguero, Debruyne or Sterling who make the headlines but David Silva in indispensable for Pep Guardiola's side. The Spanish international, not only does this little he have an eye for a pass, but his goal scoring credentials has been exhibited. He does not do too many press conferences, interviews or commercials. It is difficult to see him score screamers. He has never had a 20 assist season, doesn't produce too many 'wow' moments, but keeps the team ticking every time he steps onto the field. 
2. Giorgio Chiellini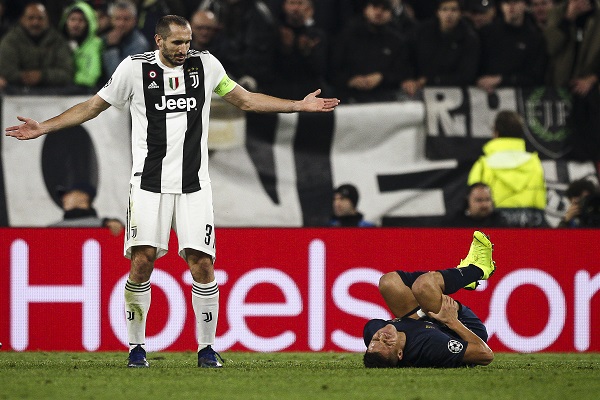 The Bianconeri center back is arguably the most consistent defenders over the past 10 years. Leonardo Bonnuci and Sergio Ramos the headlines but unfortunately, the Juventus back-bone is overlooked. Chiellini is 34 and has been performing at this level for the last four or five years now. Be it for Italy, or for Juventus. The salient quality is not just his consistency, but his longevity and for how long he's been doing this as he is the reason why Juventus are such a tough team to beat. He is versatile, and dependable left-footed defender, with good awareness, positional sense, and an ability to read the game extremely well.
1.Sergio Busquets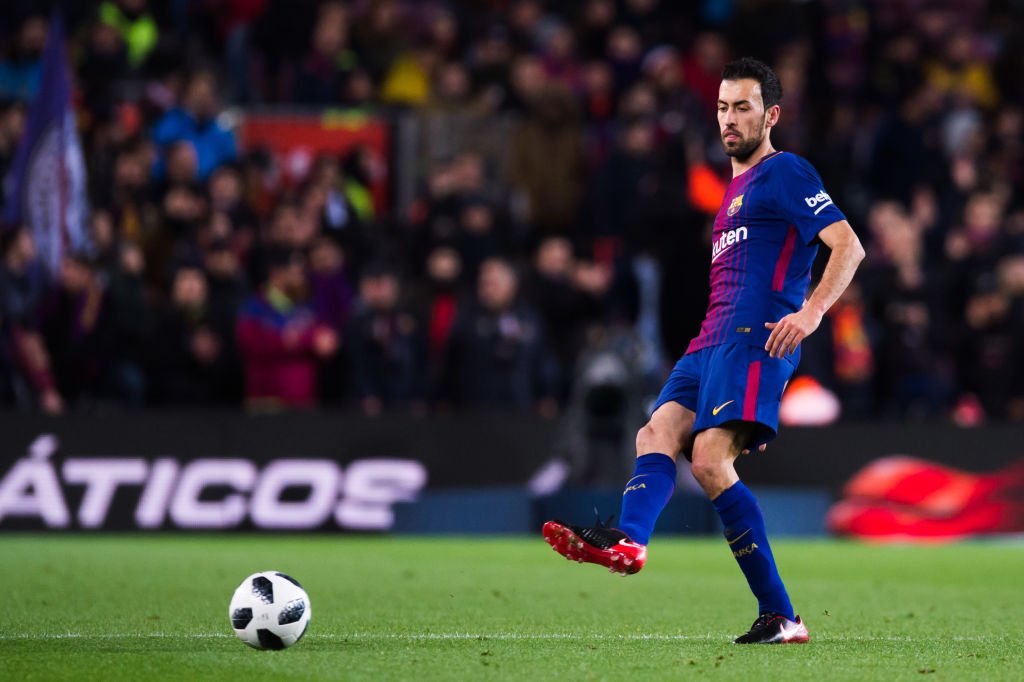 Sergio Busquets is gravely underrated in world football. He is doubtlessly the best and most consistent defensive midfielder in world football at the moment. Former Spain national team coach Vicente del Bosque said "You watch the game, you don't see Busquets. You watch Busquets, you see the whole game.". Busquets is a phenomenal player in his position. He reads games like no one else. Whenever a Barca game is on, Tiki-Taka causes a lot of viewers and players to ignore who is where and we tend to focus on the people who are passing to each other and not the people who are moving and getting into position. So, most of the time, people do not see Busquets's position unless he is also involved in passing. The Spanish International is very strong, very good passer of the ball and has the ability of "smelling" danger when the opponent is attacking.