Football blood is a thing that is gradually running through several families.
It is becoming a norm for every Ghanaian family to have one talented son who can kick the ball very well.
Several families in Ghana have churned out some of the top footballers to ever play the beautiful game.
Lets take a closer look at 5 football families in Ghana
The Ayews
This is perhaps the most popular football family in Ghana. Andre Ayew, Jordan Ayew and Rahim Ayew are all sons of football legend Abedi Ayew "Pele".
The three time African Footballer of the Year passed his football skills down to his sons as all three are professional footballers and have played for the Black Stars.
The Gyans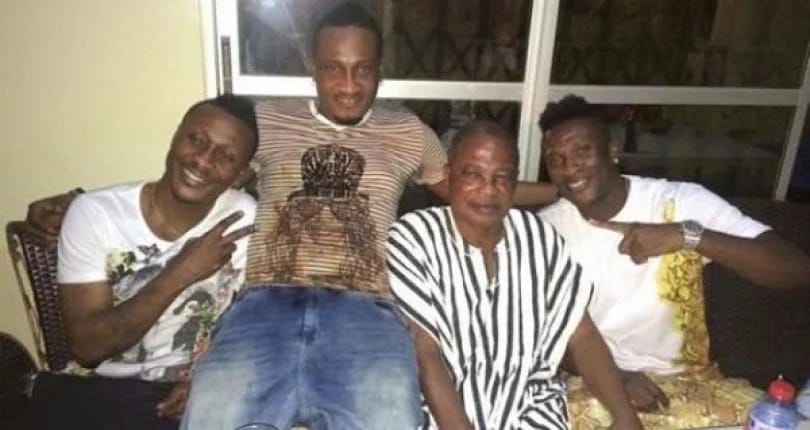 Asamoah Gyan and Baffour Gyan are both great footballers. Even though their father is not an ex-footballer, both rose through the ranks to take Ghana by storm.
Baffour has retired but Asamoah is still playing active football and is the captain of the Black Stars.
The Sulleys
Sulley Muntari is a household name in Ghana football but he has a brother who plays as well. Muniru Sulley.
Both were bore by the same father and have been playing at the top level in Europe.
The Kingstons
One of the most popular brothers in Ghanaian football in the early 2000s.
Richard Kingston and Laryea Kingston both ex-goalkeeper and midfielder respectively.
Brothers Laryea and Richard Kingston were integral parts of the Black Stars set-up for over a decade, and played huge roles in guiding Ghana to a first-ever World Cup appearance.
The Wakasos
In recent times, fans of the Black Stars have come to love the combative style of midfielder Mubarak Wakaso.
But the anchorman is blessed with a kid brother who has also taken football as a profession. Alhassan Wakaso is the younger one and currently plays as a defensive midfielder.