The 2022-23 Premier League season comes to an end on Sunday with the battle to stay in the English top flight set to provide the main drama.
Two of Leeds, Leicester or Everton will join Southampton in dropping to the Championship and, while the top four has been settled, there are still some European places to be decided.
There will also be some fond, and perhaps some not-so-fond, farewells to the managers who are set to depart at the end of the season.
We look at what to keep an eye on for what promises to be a gripping final day.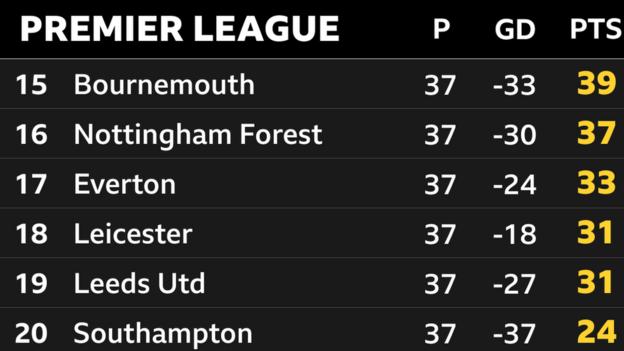 Battle at the bottom
This will have felt a long and nervous week for fans of Leicester, Leeds and Everton as they wait to find out which division their side will be playing in next season.
Bottom of the table Southampton already know that it will be Championship football for them in 2023-24, and Leeds are looking the most likely to join them as they sit 19th, two points from safety.
Nothing less than a victory and three vital points will do for Sam Allardyce's side, who entertain Tottenham. The ex-Bolton boss recently brought in Leeds legends Gary McAllister, Eddie Gray and Gordon Strachan to help try and inspire his players.
"It's about how important Leeds is and what it meant to them - the history of the football club and the fact they had very successful times here," Allardyce said.
"It's about improving our mentality to deliver. A different voice speaking about what they did at this football club and how much they love the club is really important."
Leicester could have been going into Sunday in the strongest position in the relegation battle but for a superb Nick Pope save from Timothy Castagne in Monday's 
goalless draw
 at Newcastle.
As it is, they also need to win their final game at home to West Ham to have a chance of staying up.
"We have to win the game and not look at the Everton result until after the game," Leicester boss Dean Smith said.
"We have to do our job and see where it takes us. If we do our part we are looking at other people to help us, but we have to make sure we concentrate on what we do."
Should the 2015-16 Premier League champions get three points then only a win for Everton, who host Bournemouth at Goodison Park, would see them relegated.
Everton's goal difference is six worse than Leicester's so, while they are in the strongest position, a draw would be no good if the Foxes win.
"The fact is we should be under pressure because that is what we want from this group, that's the demand of being at Everton Football Club and I've learned that very quickly," Toffees boss Sean Dyche said.
"Every game should be a pressurised occasion and it is because that is being a professional footballer, not just the final game of the season."
With Premier League safety on the line and so little between the only three sides who can still go down, expect plenty of twists and turns on the final day.
How costly is relegation from the Premier League?
Dropping into the second tier of English football is a costly experience as clubs face up to a huge deficit in the amount they receive from television payments.
"It wipes £60m off the revenue line overnight," Dr Dan Plumley, principle lecturer in sport finance at Sheffield Hallam, told BBC Sport.
"This is the difference between the guaranteed EPL television payment per season and the first year of parachute payments following relegation.
"The most recent available revenue figures in 2022 stood at £181.0m (Everton), £189.2m (Leeds United) and £214.6m (Leicester City). Relegation would put a significant dint in that figure.
"The most recent of the three to have been in the Championship (Leeds) earned £54.2m in that year (2020) highlighting the enormity of the revenue gap between the leagues."
Anything else left to play for?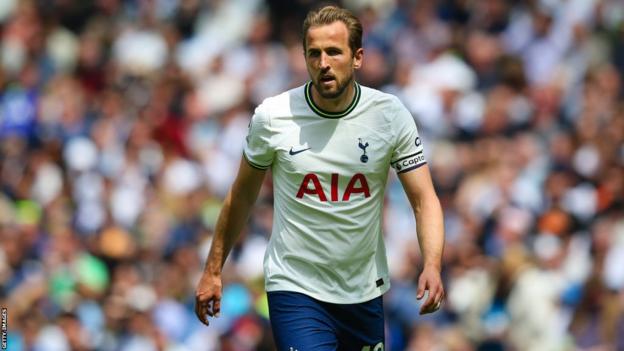 The Champions League places are sorted after Manchester United beat Chelsea on Thursday to seal a top-four spot.
Liverpool will also finish fifth and Brighton sixth regardless of what happens on the final day, meaning it is Europa League football for them - a fantastic achievement for the Seagulls but an outcome that will feel disappointing for the Reds.
Seventh this season will secure a place in the Europa Conference League play-off round.
That position is currently occupied by Aston Villa, who host Brighton on Sunday, but Tottenham (away to Leeds), and Brentford (at home to Manchester City) are both in the fight to pinch that spot from Villa with the right result in their season finales.
Final day farewells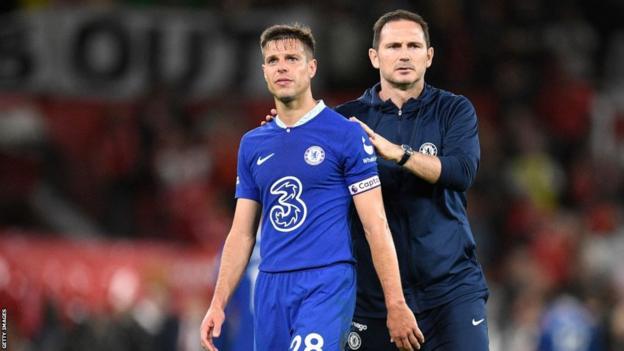 For some clubs, Sunday will mark the last time they see their current manager in the dugout.
At Crystal Palace, Roy Hodgson is set to sign off a hugely successful return to his boyhood club. The 75-year-old was reappointed on 22 March with the Eagles in danger of getting sucked into a relegation battle, but three successive wins in his first three games moved them clear of trouble.
A win at home to Nottingham Forest on the final day would make it six wins out of his 10 games and, while officially it is his last game in charge, the former England boss could yet be tempted to stay on for next season.
Chelsea fans will be glad to see the back of a campaign they have seriously underperformed in and it will also mark the departure of club legend Frank Lampard following the conclusion of his second spell as manager. Ex-Spurs boss Mauricio Pochettino has agreed to take charge of the Blues from this summer.
All three clubs in the relegation zone at the moment have managers whose deals expire at the end of the current season.
It has already been confirmed that Ruben Selles will depart Southampton this summer as the Saints look towards a fresh start for a rebuild, but the futures of Allardyce and Smith will likely hinge on whether either are successful in avoiding the drop.
Wolves fans will be hoping that Sunday's game at Arsenal will not be the final time they see Julen Lopetegui in their dugout, with the Spaniard's future believed to be uncertain because of the club's financial situation.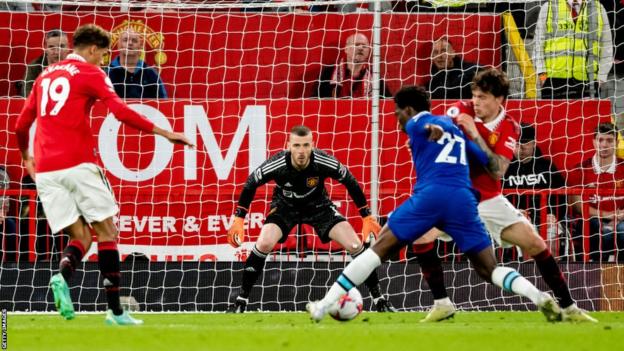 It does seem, however, that Wolves captain Ruben Neves will make his final appearance for the club he has been at since 2017, having said he wants to play Champions League football.
With Champions League football already secured, Manchester United fans can look forward to a pressure-free final day of the season against Fulham.
But it could be a send off for goalkeeper David de Gea.
The 32-year-old, who won the Golden Glove for keeping the most Premier League clean sheets this season, is approaching the final month of his current deal.
Manager Erik ten Hag is hopeful he will sign a new contract but it is unclear whether the Spaniard would remain as United's first choice next season.
"I think we want him to stay and he wants to stay so I think we will find each other," said Ten Hag.